Industrial Production Eurozone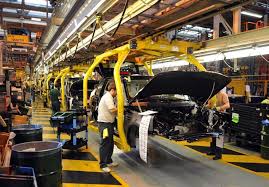 Event Date: Monday, November 14, 2022
Event Time: 10:00 CET
Production Expected to Slow to 0.1% in September
Updated Saturday, November 12, 2022
The industrial production used to be volatile in Europe before the coronavirus crisis, as the trade war between US and China kept the sentiment fluctuating. Production posted some massive declines in March and April 2020 due to the lock-downs, but bounced back up. Although, with the increasing of the restrictions industrial production turned negative again in September, declining by 0.4%. In October though, we saw a surprising jump by 2.1%, while in November production increased by 2.5%. In December production declined again, returned to expansion in January, and declined again in February. In August we saw a 1.5% jump while September is expected at 0.1%. Please follow us for live calendar updates. 
---
<% indicator.indicator_name %>
<% indicator.indicator_value %>
<% ssp.ssp_posted_at |date:"HH:mm" %>
About Industrial Production Eurozone
Change in the total inflation-adjusted value of output produced by manufacturers, mines, and utilities. Released monthly, about 45 days after the month ends. It's a leading indicator of economic health - production reacts quickly to ups and downs in the business cycle and is correlated with consumer conditions such as employment levels and earnings. It tends to have a relatively mild impact because Germany and France, which account for about half of the Eurozone's economy, release earlier production data.