What to expect from the BOE meeting
The much awaited BOE (Bank of England) August meeting is finally here. This is the second meeting after the Brexit referendum. In the first meeting in July, the BOE members unanimously voted to keep the interest rates unchanged, unlike other meetings before Brexit when there were several members who wanted the interest rates higher. It was too soon back then to increase the economic stimulus and cut the interest rates. 
It still is early in my opinion, to go all guns blazing. We have has a few data pieces which point to a sharp slowdown in some sectors of the UK economy. But, this weakness might just be a first reaction after the shock of Brexit and things might get back to normal. Anyway, the BOE is between a rock and a hard place right now. If they act now and the economic data improves, then they will be accused of premature easing. If they don´t and the shape of the economy worsen up, then they will be accused of being too slow. 
Anyway, we see it from our perspective. We have opened a sell forex signal in GBP/USD and a cut would suit us. Wait, the BOE just cut the interest rates from 0.50% to 0.25%. We just closed the long term forex signal for more than 100 pips. Good times.
The FED is expected to hold interest rates unchanged at 5.25% today, but the rhetoric will be more important
3 months ago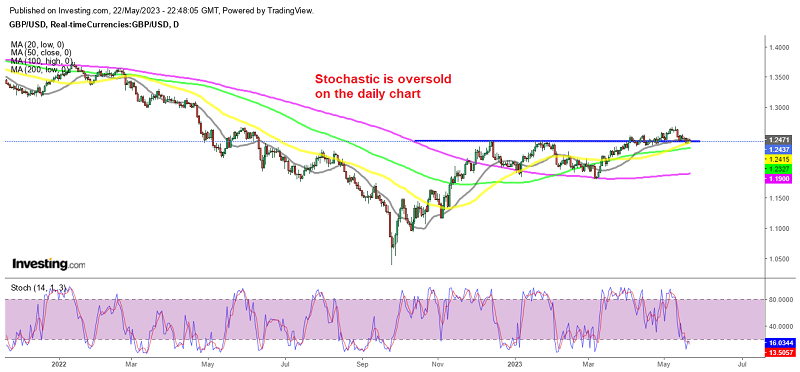 4 months ago