Forex Signals Midday Brief, July 19th – Markets Are Taking Some Time Off
As my colleague Arslan pointed out earlier this morning, the markets today are supposed to be relatively quiet. There are a few decent economic data expected in the US session, but unless they have very surprising results, I don´t expect much volatility.
So far today, we have mostly seen consolidation in the major forex pairs. GBP/USD had another go at the 1.30 level several hours ago, but the support down there held once again, and the price is about 50 pips higher now.
That level is turning into an important support area as our support & resistance strategy suggests. If the sellers have another go at it and fail, then GBP/USD is likely to head towards 1.31 and 1.33. If the 1.30 level goes, then we´re likely to dive to 1.28 soon.
The Swissy has had a nice run during the London trading session. Apart from that, the rest of the market is hardly changed, so it looks like the market is taking the day off before the ECB (European Central Bank) tomorrow. Although, we still have to wait for the US traders to come in. They might make things interesting later today.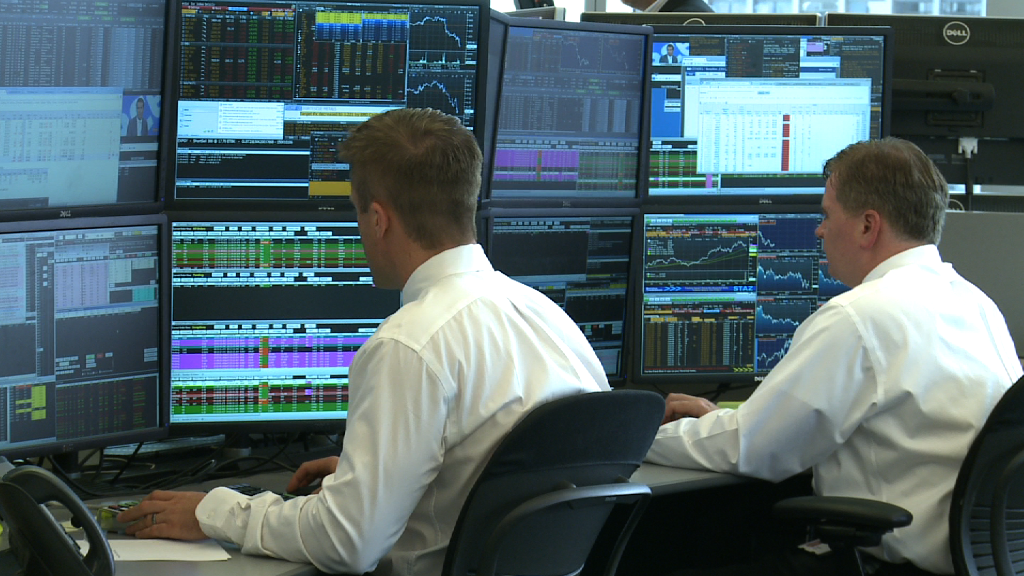 Still looking at charts, but they´re not moving
Major Events To Watch:
Housing Report – In about an hour the US building permits and housing starts are scheduled to be released. As I mentioned above, this report is not a major market mover, unless it turns out to be really impressive or really crappy.
A positive reading is supposed to make the picture a bit brighter for the Dollar, while a negative reading will be trickier to trade. If there are fewer houses being built and the demand exceeds supply, then house prices are likely to increase, which would help inflation.    
Crude Oil Inventories – US oil inventories are scheduled to be released at 15:30 GMT and they usually have a big impact on the Canadian Dollar. Inventories are expected to decline by 3.6 million barrels, so if the number is positive, then the downtrend in USD/CAD is likely to stretch further.  
EUR/CHF – Our Pending Order Has Been Filled
This forex pair has enjoyed some heavy bids over the past several weeks and it broke above 1.10 without much hassle earlier last week, reaching 1.1073. But risk appetite has decreased over the last few days, with USD/JPY losing around 300 pips.
USD/CHF has slipped lower too and that has taken EUR/CHF below 1.10. Mind you, the support area stretches all the way to 1.0980 and that´s where the support becomes stronger.
I still see the upside as more favorable, despite the recent dip. The H4 chart is well oversold with both stochastic and RSI near the bottom of the range. The 50 SMA (yellow) which has provided solid support has now been broken, but the 100 SMA (green) is moving higher and will soon catch up, so that will strengthen the support area.    

The support is working
EUR/USD Trading Idea
We already opened a buy forex signal in this pair. We had a pending order at 1.1007. The sellers have been having trouble pushing the price below 1.10 over the last several days, so we decided to place the buy order above there, hence 1.07.
Right now the decline seems to have stopped and the support area is keeping the sellers in check. Chances are that we will move higher again today or tomorrow, but the 50 SMA is supposed to turn into resistance now. We´ll watch the price action closely if we get up there and probably close the trade manually if that moving average proves to be too much for EUR/CHF buyers.