EUR/GBP – You Know A Trend Is Strong When The Smaller MAs Start Working
How do you know when a trend is picking up pace? Easy, follow the smaller time frame moving averages; when they start working you know that the trend is getting stronger.
That´s the case with EUR/GBP now; it has been trading sideways until May, but in the last 3 months we have seen the uptrend pick up pace.
The 20 SMA has been doing the job in the last 3 months
The 20 exponential MA (grey) was the first to start moving after the uptrend followed by the 50 simple MA (yellow) which started moving higher around a month ago, as you can see from the daily EUR/GBP chart below. The 100 simple (green) and smooth (red) are just starting to move now so they´re a few months late.
But, the 20 SMA is doing a good job as it has been providing support in the last 3 months and it doesn´t look like we will see the 100 SMAs soon, unless the trend changes.
If we switch to the hourly forex chart, we see that the 100 SMA (red) was providing support last week, but this week this moving average is about 100 pips lower. On Monday and on Tuesday, the 50 SMA was the one to provide support as EUR/GBP shoot higher, while today the 20 SMA (grey) has taken its place as the trend picked up pace.
First, it was the 50 SMA, now it´s the 20 SMA to provide support
What does that tell us as a trading strategy? Well, when we see a strong trend taking place in a forex pair we should give more importance to the smaller moving averages and use these indicators until the trend slows and larger time frame moving averages catch up.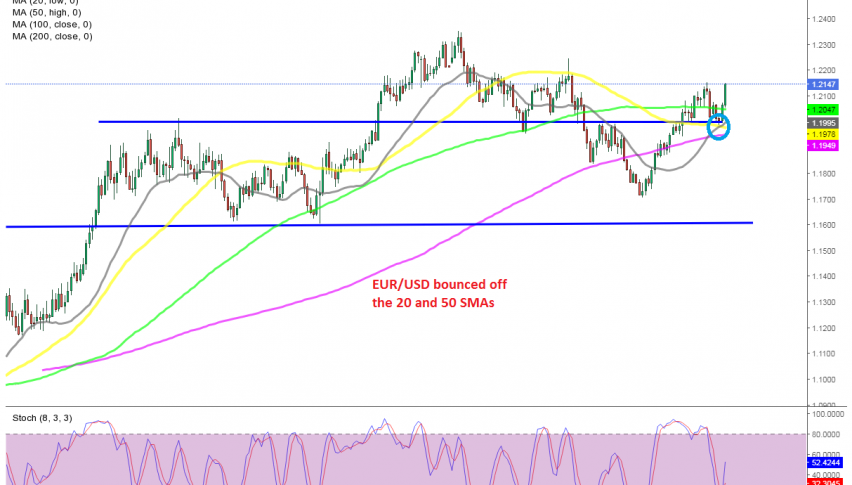 2 hours ago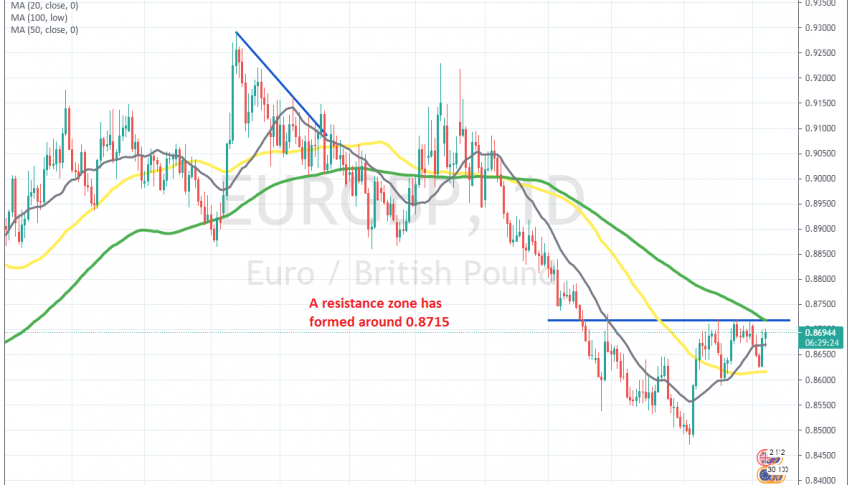 2 hours ago