Range Still in Play for GBP/USD, Will It Hold?
Yesterday we highlighted the range GBP/USD has been trading in over the last week or so. At the time we were at the top and I gave a trade idea for this pair. Let's see if it worked…

Is the range going to be broken today or is it going to hold once again
Looking at the hourly GBP/USD chart, we can see that the buyers tried to break the resistance level at 1.2900-15 last evening several times and they had another go this morning, but without much success.
What doesn't go up eventually goes down in forex and this morning we saw a wave of USD buying. This might just be position squaring from USD traders before the Jackson Hole summit later this week which is supposed to give the market some direction at last.
So, this morning the price went down and right now we are stuck at the bottom of the range after falling around 70 pips so far.
This brings the bottom area of the range into play again, which means that we have an opportunity to buy. This forex pair is oversold on the H1 and H4 charts, so there´s a good case for buyers.
But, the recent range looks very similar to the above range, which lasted about a week and then broke to the downside on Tuesday last week.
Today is Tuesday again and the downside looks at risk, so is GBP/USD going to break the range?  
Perhaps, but in that case, I would prefer to sell on a retrace to the support level. So, I´d wait for a break and then sell as this pair retraces to the 1.2850 area. If the break doesn't happen, then I would preferably open a short term buy trade around 1.2840-50 with a stop below 1.2820.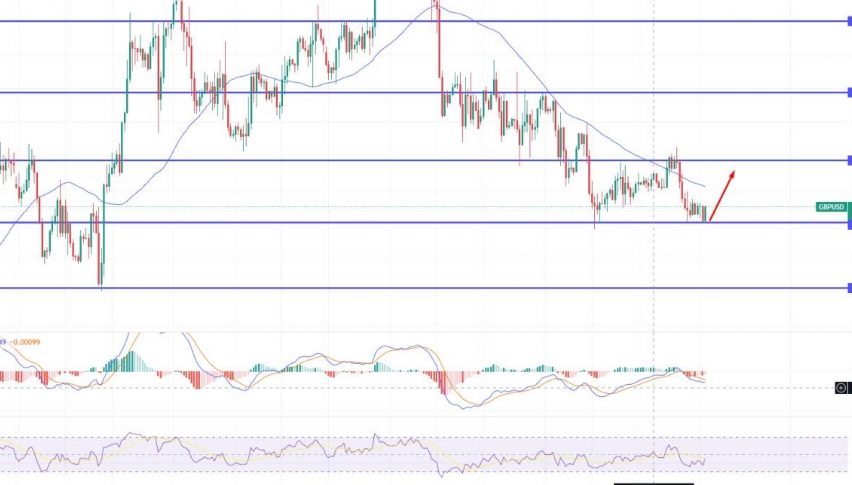 5 months ago