Crude Oil Targets 60 After Pipeline Attack: Breakout Mode
Posted Wednesday, December 27, 2017 by
Rowan Crosby
• 1 min read
Markets have made a slow start to the reduced trading week, however, the action was certainly in the Crude Oil market.
Reuters have reported that there was an attack on a Libyan pipeline. The state-run National Oil Corporation (NOC) has suggested that output had been reduced by up to 100,000 barrels per day.
The news sent Crude Oil into breakout mode. We had previously had highs at 59.00 and I felt this might provide a good top from a technical perspective. However, a fundamental supply shock like this was something we couldn't predict and has sent us charging towards the 60.00 level.
These types of events are no doubt mean-reverting, in that the news can spike us one direction and then we see a retrace. However, there is a significant fundamental element to it.
I think it was just one of those events. Low liquidity. Breakout area. Trending higher. News event.
While I think this news will ultimately retrace, the trend is to the upside and I think we need to honour that in crude. So I will be looking at the 59.00 level as an area to potentially get long as it was previous resistance turned support.
WTI crude oil is enjoying bullish moves as investors continue to look forward to China reopening its economy and easing back on its Zero
7 months ago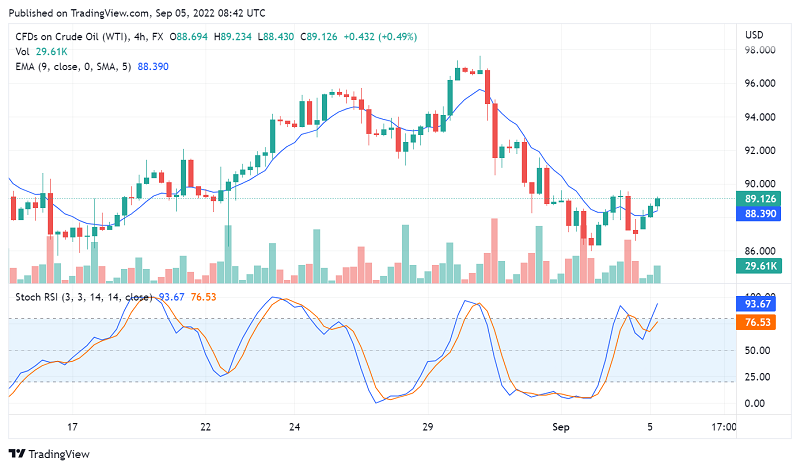 9 months ago