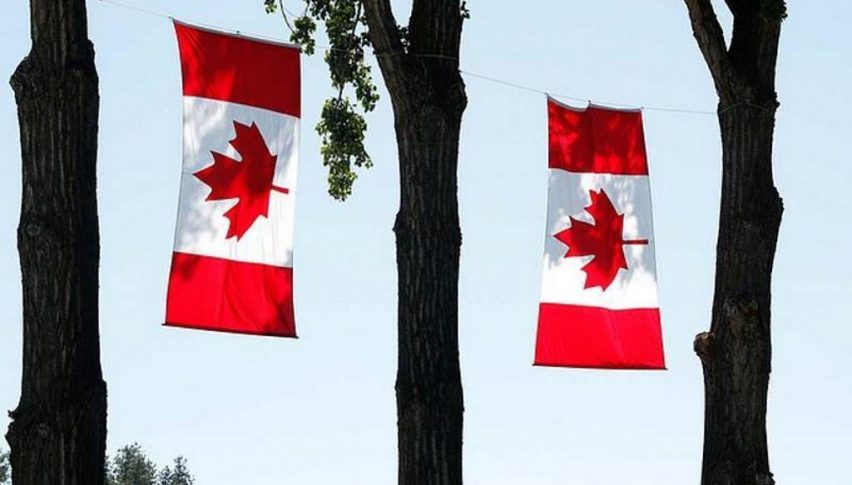 The Bank Of Canada Raises Rates, USD/CAD Technicals
The Bank of Canada (BoC) has issued its interest rate decision, a rate hike of a ¼ point to 1.25%. This move came as no surprise to the markets. Analysts expected a rate hike on the heels of strong growth numbers from the Canadian economy stemming from higher crude oil pricing.
Short-term volatility has been typically immense. Pricing of the USD/CAD posted a 170 pip range in the first minute after the announcement. Price action was initially bullish, followed by a rapid correction.
It never ceases to amaze just how volatile the forex can be and today's BoC statements were a staunch reminder. For a look at where the Loonie may be headed, let's dig into the daily technicals.
USD/CAD Technicals
In an update yesterday, I outlined a key area of downside support. On the BoC statements, the level withstood a severe test and may setup to be an intermediate-term support level.
A few observations on the USD/CAD:
Traders continue to be bullish toward the Canadian dollar. Strong buying came into the USD/CAD immediately after the BoC release. It was quickly snuffed out, with price rejecting resistance at the 20 Day EMA.

The pronounced "L" pattern on the daily chart has been confirmed. A test of both support and resistance levels show that price is poised to consolidate for the near future.

It appears the 62% level (1.2388) and the swing low (1.2355) are setting up as a valid downside support area.
Overview:  Attempting anything other than a position trade during a central bank announcement is risky. Slippage and wild bid/ask spreads make these periods difficult to attack. However, the price action does give us some clues on the future direction of the market in question.
Today's action is likely to generate a trade setup for us in the near future. Stay tuned to the live market updates and signals page for details on how to engage the Loonie efficiently.