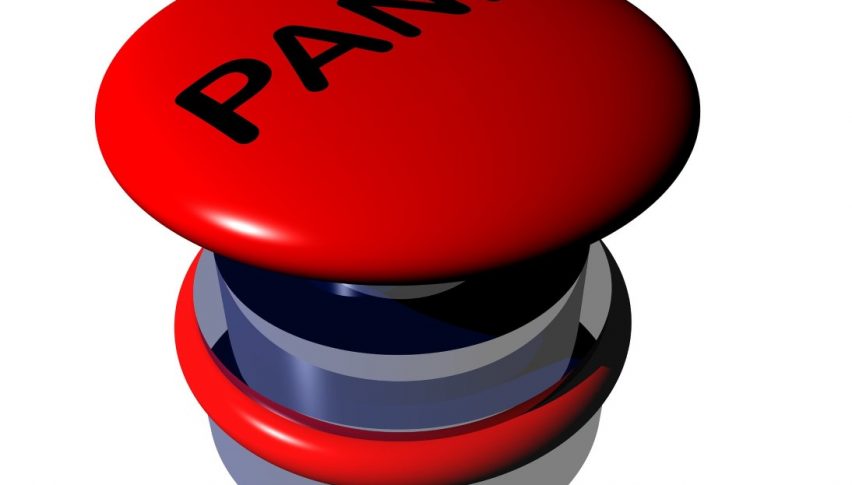 U.S. Cash Open: Huge Action In The Indices
The U.S. equities markets have opened and the best word to describe the action is "whipsaw." Massive participation has ensued after Monday's catastrophic sell-off, with the DJIA beginning today's action down 500 points before bouncing to +350. To be honest, this market is moving so rapidly any numbers that I list here will be outdated in minutes. Let's just say the action is hot and heavy, with huge orders hitting the markets by the millisecond.
Over the last 24 hours, the financial world has been shocked. Yesterday's crash in the U.S. and international indices has shaken committed bulls and forced uncertainty about the future of global equities to the forefront.
Is this the beginning of a major correction in the indices? If not a full-blown correction, at least a very serious reevaluation is in the making.  
S&P 500 Technicals
The S&P 500 was blasted on Monday, sustaining a loss for the ages. The daily chart shows one of the largest red candles I have seen in the E-mini S&P 500 futures.
After a negative overnight session, March E-mini S&P 500 futures have rebounded on the U.S. cash open. For now, traders have driven price to a crucial technical area of topside resistance:
Resistance(1): 38% retracement of Monday's range, 2659.00

Resistance(2): 38% retracement of current sell-off, 2662.50
Overview: As of now, the current downtrend remains technically valid. However, good trade location is elusive and selling into this market blind is extremely expensive. Before issuing a position trade recommendation, today's closing range must be verified. If topside resistance holds, then a position short with the trend may very lucrative.
"Caution" is a good word. With so much volume in the market, it is very easy to get sucked into the action. In these conditions, aggressive risk management is a must. Huge moves are possible. If you end up on the wrong side of the action, cut losses and move on. Do not let losers ride!