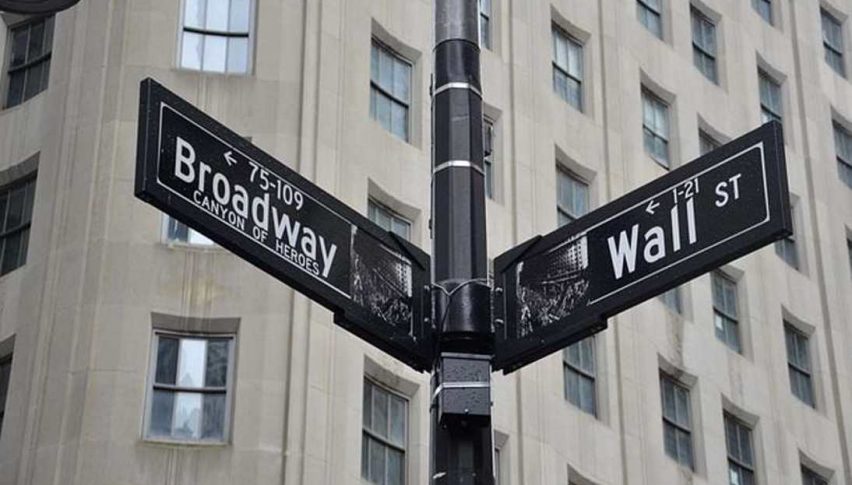 Fireworks On The Close? U.S. Indices Wrap A Historic Week
Much to the delight of many equities traders, Friday is finally here. The U.S. indices have opened in the positive, with the DJIA up 175 points and the S&P 500 in the green by 25. It has been a historic week on Wall Street, with the DJIA closing down over 1000 points twice.
Today's equities close has the potential to be wild. Will investors take risk off for the weekend, or go home long? We are certainly going to find out.
S&P 500 Technicals
Investor skepticism is at its highest point since Donald Trump won the 2016 Presidential election. Institutional money appears poised to pile into debt instruments and safe-havens at a moment's notice. Simply put, the prevailing sentiment is paranoia.
It is an elementary point, but the March E-mini S&P 500 futures contract is seemingly on a collision course with the big round number of 2500. Price is falling away consistently and the technicals support an ongoing correction.
The key level for today's session is the intraday high of 2618.50. This level represents a perfect 38% retracement against Thursday's range. Although anything can happen, this occurrence is an extremely bearish signal for the E-mini S&P.
Overview: My bias remains to the short side of this market. Any attractive long positions must be closely managed with appropriate risk controls. A break below Thursday's low of 2577.00 is very likely to bring more sellers to this market.
For now, I expect a test of 2500.00 in the near future. If we get one, a period of rotation and a possible long entry will be in the cards for early next week.