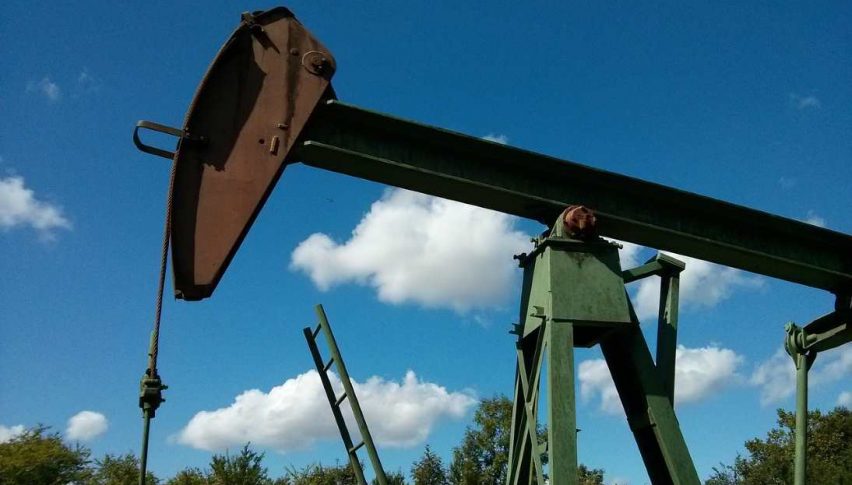 Is the WTI Crude Oil Market About to Top Out?
Posted Monday, February 19, 2018 by
Rowan Crosby
• 1 min read
Crude Oil has been back in the headlines in recent times thanks to a growing bull market. We've seen the price of oil, rally from the low 40s to where we currently sit in the mid-60s.
Prices started turning around after OPEC started to cut production. Oil production clearly isn't as profitable for them at low levels so they manipulate supply levels.
The talking heads are suggesting there is more to come but is that actually the case?
I feel that we are looking at a top of $70, which is slightly above where we are trading at the moment. And there are two reasons for that.
US Production Increases
When the price of Oil was sub-50, US shale producers simply shut down. We saw that in the rig count numbers. However, now that prices are improving the number of rigs is ramping up. We are up more than 40% since the same time last year.
Markets are Overbought
According to the Commitment of Traders (COT), we are seeing all-time highs in the level of long positions by speculators. That means large hedge funds. We've seen those numbers decline a touch, but there isn't much more room to go. Therefore the buying pressure isn't going to be as high.
What Now for Oil?
We still have room for a bounce thanks to the sell-off that we saw in February. The move was a bit of a knee-jerk reaction. So I suspect in the short-term we will still drive higher towards the recent highs.
However, I wouldn't be betting on a move above 70 by years end.
WTI Crude Oil – 240 min Chart.