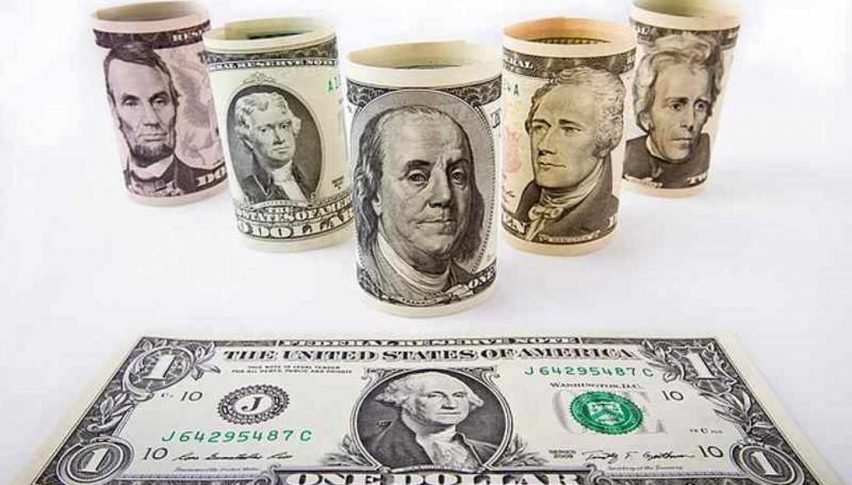 Fundamentals Are Driving Today's Forex Action
Today's U.S. forex session is being driven by fundamentals. Amid Congressional testimony from new FED Chair Jerome Powell, the USD is on the march across the majors. Gains against the Euro, Swiss franc, British pound and Japanese yen have defined the early U.S. session.
It is new FED Chairman Jerome Powell's first trip to center stage as the premier authority on U.S. monetary policy. Here are a few of his comments that are making headlines:
Inflation will be "buffeted by various forces."

"Gradual" rate hikes are likely as U.S. economic growth continues to strengthen.

Wages should increase at a "faster" pace in the near term.
As of this writing, Powell is fielding questions from the House Financial Services Committee. Acting FED Chairs typically speak in riddles. For what it's worth, Powell is answering questions using direct and simple verbiage. Currency traders are reacting to his comments in a very pro-USD fashion.
USD/CHF Technicals
The Swissy is posting a rally for the session, breaking above topside resistance on the daily timeframe. It appears that market sentiment toward safe-havens may be shifting considerably.
Here are the technical areas to watch for the remainder of the U.S. session:
Support(1): Bollinger MP, .9392

Support(2): 20 Day EMA, .9374

Support(3): Daily SMA, .9343
Overview: Today's action in the USD/CHF is a case of topside resistance turning into support. For the rest of the U.S. session, I will be buying in just above the Bollinger MP at .9396. Using an initial stop at .9374, a 1:1 risk vs reward scenario produces 22 pips with the intraday trend.
Powell's testimony is driving the market today. In the event that any bombshell comments make headlines, volatility will spike. It will be a good idea to keep an eye on the news feed coming out of Washington D.C. for the rest of the trading day.