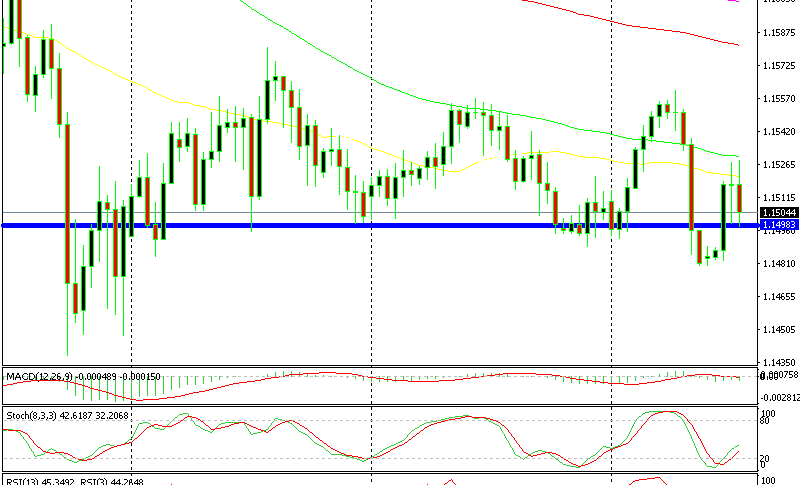 EUR/CHF Finding Resistance at 100 SMA
We opened a buy forex signal with the EUR/CHF yesterday. By mid-January, this forex pair shifted the trend from bullish to bearish and has been sliding lower ever since. This is just a retrace of that trend since the bigger trend is still bullish.
We went against the current trend and went long. Yet in our defence, the 1.15 area has been a strong support level in the last three weeks.
100 SMA good place to sell
This pair jumped about 50 PIPs higher this morning thus we drew in on that trade. When the price was near the top, I was thinking of reversing the trade and going short but the move higher happened quickly, and that scared me.
Looking at the H4 chart above, this forex pair is having difficulties moving above the 100 SMA (green). It provided resistance before and is doing so again.
As we have mentioned many times before, the previous H4 candlestick formed a Doji, a reversing signal yet another bearish signal. The stochastic indicator is not overbought, which means that the upside is not yet over. I am waiting for this H4 candlestick to close; if stochastic reaches overbought levels, then we might go short on this forex pair.