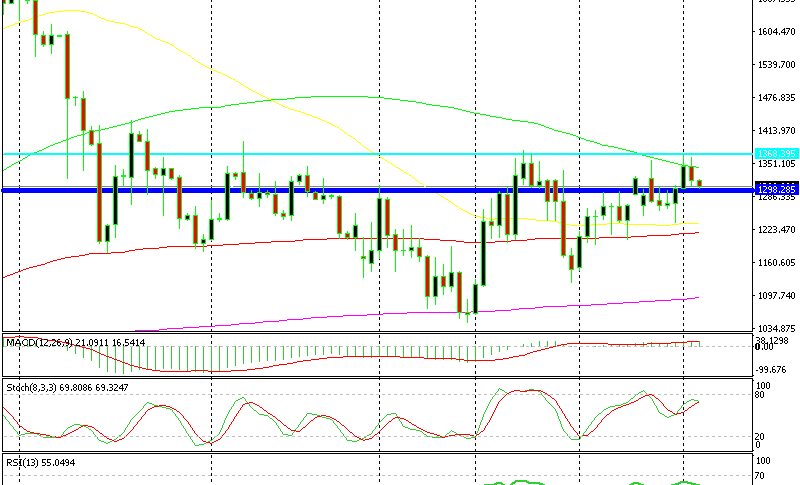 Gold Reversed at the Resistance Level, Now Facing Support
Gold has been surging in December and January. At the second week of December, Gold was trading around $1,236 while by the end of January Gold found itself at $1,365, which is a major resistance level.
The Major Resistance
But, the area around $1,360-70 has been a long term resistance level. It has provided resistance back in 2013 once, while in the last two years we have seen it reverse the price back down several times. This makes it a major resistance level for the shiny metal and Gold reversed last month right below it.
The resistance worked again this time
Although, the 100 SMA did its part as well on this reverse. The price pierced that moving average briefly in February, but couldn't close above it so it returned back below and continued further down in the following weeks.
The Support
But now, Gold faces another resistance which has turned into support. As you can see, the area around $1,300 has been another resistance level in the last two years. It is a big round number and the market has respected it, apart from a few times where the next resistance came into play.
Now we are trading just above the $1,300 level. The daily chart has just become oversold and the $1,300 level might provide some support now. So, we might see a bounce in the coming sessions. Powell is live now testifying for the second time so he might change the trend. But, the picture for Gold is quite bearish.