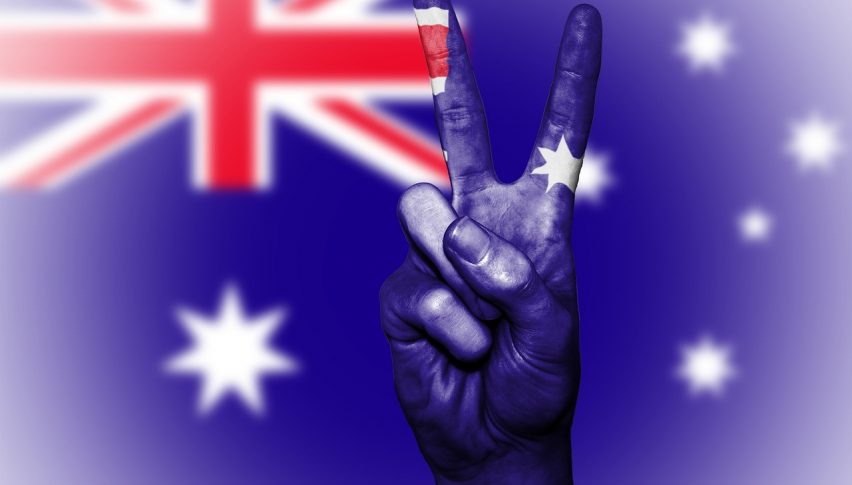 March 6 – Economic Events Outlook & Expectations from RBA Statement
Posted Tuesday, March 6, 2018 by
Arslan Butt
• 2 min read
Good morning, fellas.
The games start today with the Australian monetary policy decision. The traders are all set to trade the Australian Cash Rate and RBA Statement which is coming out just in an hour. Here is what to expect from the RBA…
Watchlist – Top Economic Events
Australian Dollar – AUD
Cash Rate –  At 3:30 (GMT) the RBA (Reserve Bank of Australia) will be releasing the interest rate. Although the Australian economy is doing well, the RBA is expected to keep the rates on hold at 1.50%. This is because the central bank is concerned about growing household debt, while salaries are not rising quickly as expected.
RBA Rate Statement – Since the rate isn't expected to change, investor's focus switches to RBA rate statement. The rate statement will be worth watching for any future guidance. The monetary policy statement is among the primary tools the RBA Reserve Bank Board utilizes to communicate with investors about monetary policy. It contains the outcome of their decision on interest rates and commentary about the economic conditions that influenced their decision. Most importantly, it discusses the economic outlook and offers clues on the outcome of future decisions.
Expectations from RBA?
In my opinion, the stronger Aussie would be a headwind to inflation and growth. Consequently, hawkish comments don't seem to be on the cards. Since we are already expecting a dovish tone, this isn't going to be a huge surprise for the market. Yet, we will see selling bias of Aussie investors.
Great Britain Pound – GBP
MPC Member Haldane is scheduled to speak at the Royal Society for the Encouragement of Arts, Manufactures, and Commerce, in London at 18:15 today. Andy Haldane is a chief economist of the Bank of England and his remarks are closely monitored for further clues about policy.
Canadian Dollar – CAD
Ivey PMI – This is a survey of about 175 purchasing managers, selected geographically and by sector of activity to match the economy as a whole, which asks respondents to rate the relative level of business conditions including employment, production, new orders, prices, supplier deliveries, and inventories.
The economic event will be followed at 15:00 (GMT). The Purchasing Managers' Index is expected to rise to 56.3 from 55.2.
Summing up, it will be nice to trade the Aussie pairs today. This will be especially true if we see any change in the cash rate, which is really not expected. Stay tuned for Forex Trading Signals and have a pleasant day!