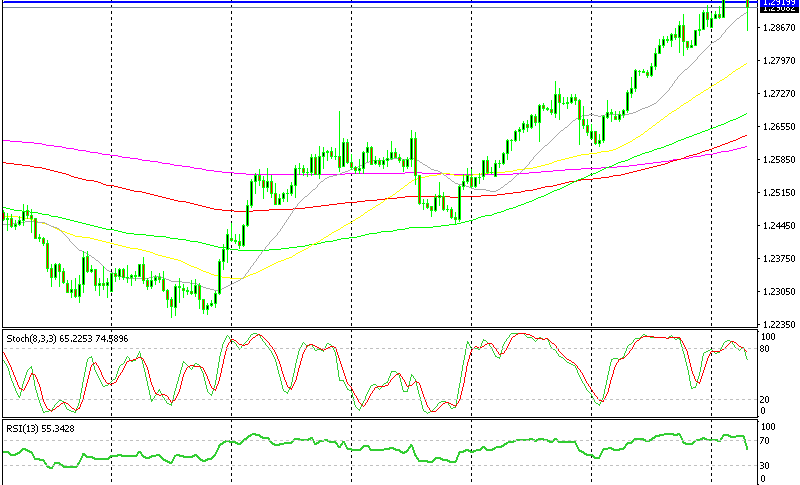 USD/CAD Trying Long Side at 1.29
In the last few hours, we saw quite a reversal on major forex pairs. North Korea's Supreme leader Kim Jong-un decided to become cooperative causing the market sentiment to improve considerably.
That also sent the safe-haven assets tumbling while risk currencies surged higher. The USD/CAD was in the middle of a strong bullish trend, trying to break the resistance level at 1.30 when the news hit the wires, coming as a surprise gift for the bears.
The NZD/USD and the AUD/USD jumped nearly 100 PIPs higher, while the USD/CAD lost 100 PIPs. This pair fell to 1.29 where the 20 SMA was waiting, thus deciding to go long at that moving average.
Unless this candlestick closes below the 20 SMA, it can be broken.
The downside stretched further provoking this forex pair to lose another 40 PIPs. However, It missed the stop loss of our signal, thankfully. Now the price is back above the 20 SMA and above 1.29 on the H4 chart, although not exactly running up.
The H1 chart is well oversold, meaning the retrace is complete on that timeframe. The uptrend might resume again but the stochastic indicator on the H4 chart is still heading down. It might take time for the USD/CAD to return higher again, at least it's not declining any more. We will remain long here.