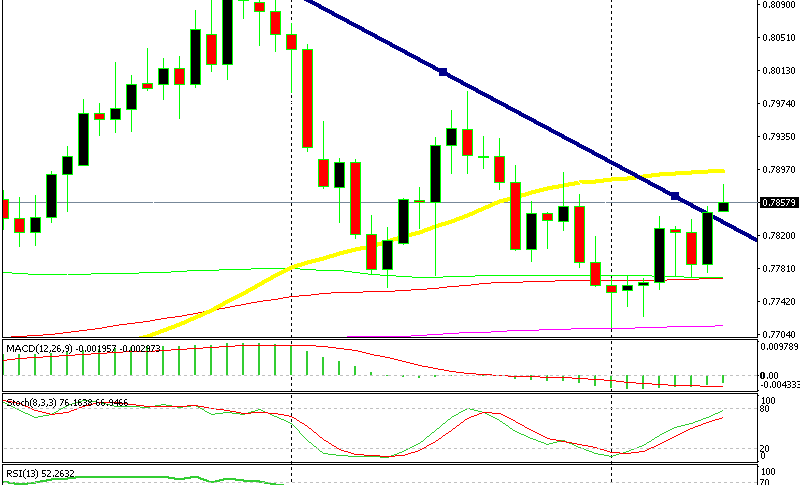 The Pullback Is Almost over in AUD/USD
AUD/USD has been trading on a downtrend for about 6-7 weeks. Last week was bullish though and this forex pair climbed about 100 pips from the bottom, but the downtrend remains in place nonetheless.
As you can see from the daily chart below the trend line has been broken today. That ascending trend line started at the end of January, but today the price has moved above it. So, the trend line has been broken but the trend still remains bearish.
The 50 SMA (yellow) is a defence line for sellers
Trends always unfold in waves. In a downtrend, we have one bearish move lower followed by a smaller retracement higher. Right now, this forex pair is on a retracement period which started last week. But, the retrace higher seems to be coming to an end.
The stochastic indicator is almost overbought which means that the pullback up is almost complete. The same scenario happened in the middle of February. AUD/USD retraced higher until stochastic became overbought and then the downtrend resumed again. We're in the same situation now, so the downtrend should resume soon, according to this chart setup.
We are already short on this forex pair with a long term forex signal, but we might play the downside again with short term signals today. Get ready for a short term sell signal here.
AUD/USD has been making strong gains this week, with the RBA helping the bullish case, but buyers are facing the 200 daily SMA now
3 days ago