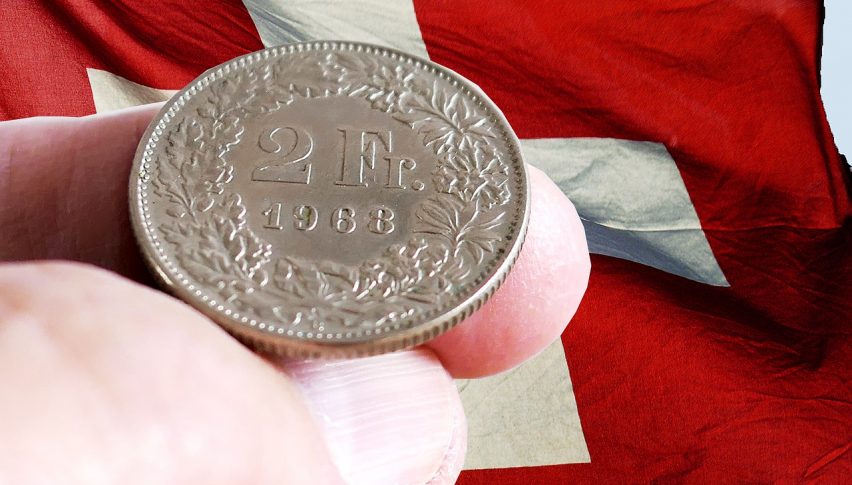 March 15 – SNB Monetary Policy In Focus – Can We Expect 2000+ PIPs?
Posted Thursday, March 15, 2018 by
Arslan Butt
• 2 min read
Good morning, friends and fans. A day before, the Greenback took some hits early in the US session after weaker than expected economic events. Today, the Swiss National Bank is scheduled to release its LIBOR rate. Let me share expectations from SNB.
Watchlist – Top Economic Events
Swiss Franc – CHF
LIBOR Rate – At 9:30 (GMT), the Swiss National Bank will be releasing its LIBOR rate, a London interest rate for 3-month Swiss franc deposits.
The SNB usually announces a target range for LIBOR, and the midpoint is considered the target rate unless specifically stated otherwise. The rate decision is customarily priced into the market, so it tends to be dominated by the SNB Monetary Policy Assessment, which is focused on the future.
The SNB is widely expected to keep the LIBOR rate on hold at -0.75%, but an unexpected change in the rate can cause movements up to 1000+ PIPs.
SNB Monetary Policy Assessment – I still remember the day when the SNB shocked the market by abandoning the peg back in January 2015, driving more than 2000 PIPs in the market. The SNB maintained its negative deposit rate of -0.75% since then and vows to intervene in currency markets whenever required.
Chairman Thomas Jordan is unlikely to deviate from that path in this decision and is expected to keep the rate on hold at -0.75%. The long-term movement will occur on the hawkish/dovish remarks.
Considering the ECB President Mario Draghi, he does his best to keep the Euro's exchange rate lower, most of the time by dovish remarks. We can expect the same from Jordan because the stronger Franc isn't good for their business with Eurozone.
US Dollar – USD
Philly Fed Manufacturing Index – At 13:30 (GMT), the Federal Reserve Bank of Philadelphia will be releasing the manufacturing data. Economists are expecting a drop in manufacturing from 25.8 to 23.3.
Unemployment Claims – It shows the number of individuals who filed for unemployment insurance for the first time last week. The jobless claims will be monitored at 13:30 (GMT) with a forecast of 227K vs. 231K beforehand. If the actual release is less than the forecast, it's good for the US dollar.
Summing up, the only important event today is the SNB monetary policy. After that, the market is most likely to trade the technical indicators. Stay tuned as we will be sharing quick trade setups in forex and commodities.
Have an awesome day.