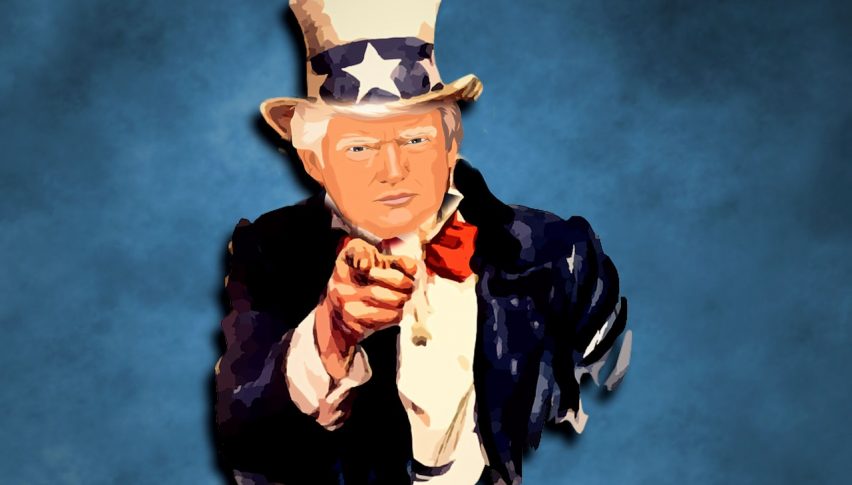 Forex Signals Brief: Markets on the Verge of Turmoil
It appears that US President Trump is doing his very best to shake things up on the market front. His new tariffs aimed at China made a real dent in investors pockets as the S&P 500 plummeted last week. While the USD has been holding up reasonably well it really does feel that we are sitting on a knife's edge.
All the volatility that came with the President's new tariffs was good news for the FX Leaders Team. The guys nailed six out of six trades on Friday in what was a massive boost for our accounts.
Wins came thick and fast highlighted by a number of trades in equity markets. When we get a strong trend, you've got to be ready and waiting to cash in. And luckily we were.
As it stands we are in a couple of short-term positions, namely the NZD/USD and EUR/GBP. While our longer-term signal in the GBP/USD is still ticking along slowly.
Our Bitcoin signal has made an impressive start and we are hoping that we can take out the 9000 level in the coming days.
We have the Easter break towards the end of the week and that means trade will be lighter. However, there are a few key data points coming out including US GDP, so be prepared for anything and keep the forex signals page open as we wait and see how markets open up this week.
Forex Signals
Oil – Crude Oil had a bullish week, but we are yet to test resistance, which might slow things down.
Live Signals
GBP/USD – A Weakening Dollar
We took off two winners last week out of our long-term signals. There was a huge win in the AUD/USD and a small profit from the EUR/USD. Only the GBP/USD remains and the falling dollar didn't help it too much. Brexit negotiations have also seen some progress.
GBP/USD – 240 min Chart.
Bitcoin – A Great Start
Our new signal has virtually gone straight up since we opened it and that's exactly what we want to see. However, we are still trying to crack resistance at 9,000. The focus has been on equity markets and the digital currencies have been a little under the radar of recent times.
BTC – 240 min Chart.