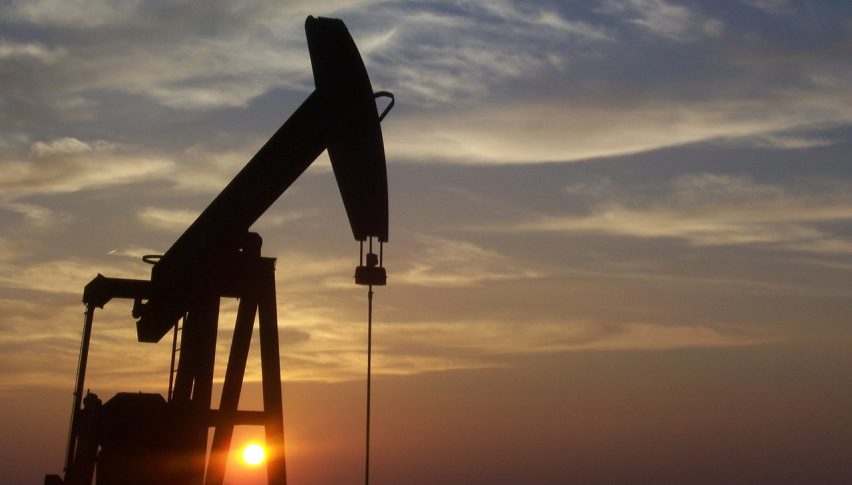 The Key Level In The WTI Crude Oil Market
WTI crude oil has had a good March, with price currently trading above $65.00. Huge volumes are on display today, led by May WTI futures trading over 450,000 contracts half-way through the session. Price has been held in check, posting a moderate 130 tick range.
The weekly oil inventory cycle kicks off this afternoon with the API release. Last Tuesday, the API report showed a draw of 2.739 million barrels, as did the EIA stocks number. Analysts are projecting a recovery in supply, with tomorrow's EIA report to increase by 1.2 million barrels.
WTI Crude Oil Long-Term Technicals
A few sessions back, we broke down the long-term technicals for the gold market. Today, a look at the weekly chart for the May WTI crude oil contract sheds some light on the current long-term trend.
Beginning last summer, crude oil has rallied over $20 per barrel. Global demand has increased due to an economic upturn. In addition, production cuts from OPEC have given long-term bulls reason to become involved.
Here are a few observations on the current dynamic facing WTI crude oil:
The market is trading well above the 38% Fibonacci retracement of the bullish move from June 2017 to March 2018. This confirms that the trend is still valid.

Price has failed above $65.00 on three separate occasions. The area of $65.00 to $66.00 has proven to be formidable resistance.

A pending crossover of the Bollinger MP and Daily SMA signals a slowing of the bullish pressure. In the event that a crossover occurs this week, crude entering a consolidation phase on the daily timeframe is highly likely.
Overview: It is difficult to predict exactly where the WTI crude market is heading. The fundamentals are complex. Given the OPEC production cuts, the launch of the "petroyuan" futures contract in China, and North American fracking operations coming back online for the Spring, the global supply/demand curve will be extremely fluid.
In my view, $58.00 will be a critical area to watch throughout the trade of the May WTI contract. As long as it holds as macro support, then the march to $75.00 is a viable long-term prediction.