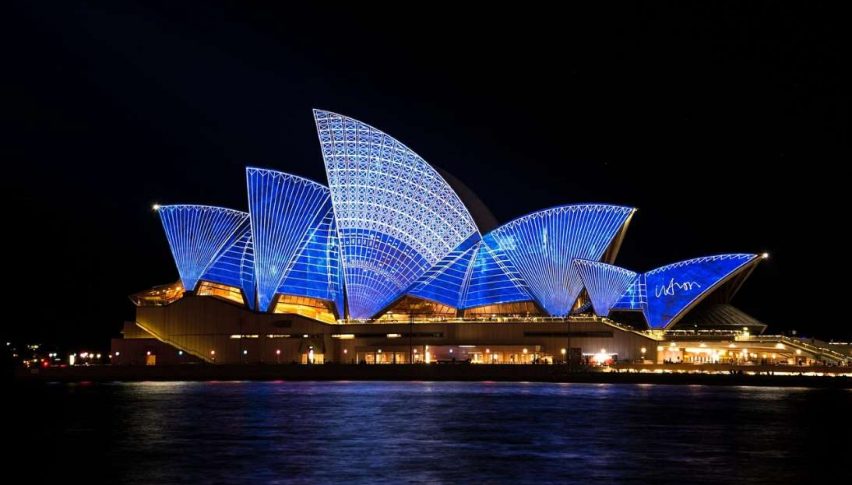 A Look At The AUD/USD Before The RBA Announcements
Trading during and around holidays can be a difficult task. Liquidities are usually split, with chaotic price action being the norm. That is exactly what we have seen today. Tight ranges and diluted action across the majors.
Over on the signals page, there is an active trade in the AUD/USD. It is performing very well, as today's bearish action has fueled gains. The central bankers are poised to take the stage in the U.S. overnight and pre-market hours. The following events will bolster participation in the Aussie:
Country                         Event
Australia                        RBA Interest Rate Decision
U.S.                                 FOMC Member Neel Kashkari Speech, Redbook Index (March)
Rates are expected to be held at 1.5% by the RBA. Always a great carry trade option, the Aussie is holding on to some of the highest lending rates in the developed world.
AUD/USD Technicals
It has been a big day for bullion, with June gold futures rallying to the 1350 level. Gold's rally has not helped the Aussie, as price has fallen by more than 30 pips.
Typically, when gold rallies so does the Australian dollar. That has not been the case today, as all eyes are fixed on the coming Interest Rate Announcement from the RBA. Price is currently pushing intraday lows beneath .7650.
Overview: There are not a whole lot of technicals on the daily timeframe to look at. The intraday and intermediate-term trends are both down. If the RBA holds rates steady as expected, this market may continue the bear run to the .7600 handle.
It has been a slow day on the forex, similar to last Friday. Nonetheless, that is going to change in the next 18 hours. Be on the lookout for big orders hitting the market and a return of institutional players to the office shortly after Tuesday's forex open.