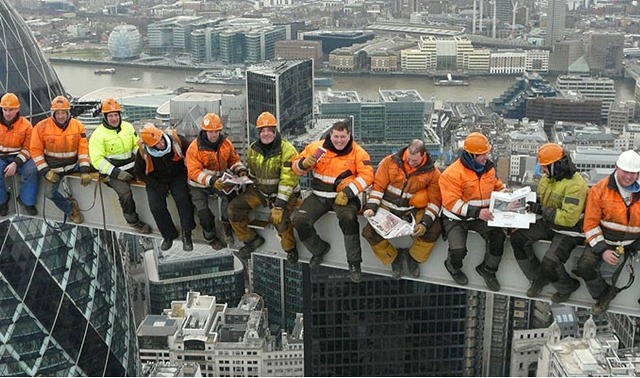 The Construction PMI Might Make the Decision for GBP/USD
GBP/USD has been trading in a narrow range for the last three days. Other pairs made some respectable moves yesterday; commodity currencies made a move up against the USD, with the CAD taking top spot. The Euro and the Yen lost considerable ground against the buck, so it seem as the market sentiment is improving.
GBP/USD has't moved much. It looked as this pair made its mind up yesterday when it decline around 60 pips in the morning. But it reversed back up and moved up and down inside the range throughout the day.
Soon we will have the UK construction PMI report being released. This report shows the shape of the construction sector which is a good indicator of the economy. Last month, it came at 51.4 PMI points  while this month it is expected at 51.2 points.
The range is narrow enough
If today the numbers come close to expectations, then I don't think we will see a big move. But if this report comes close to 50 PMI points which is the break-even level or below, then I expect GBP/USD to tumble lower. So, if the numbers are negative, then we might open a sell signal on this pair.