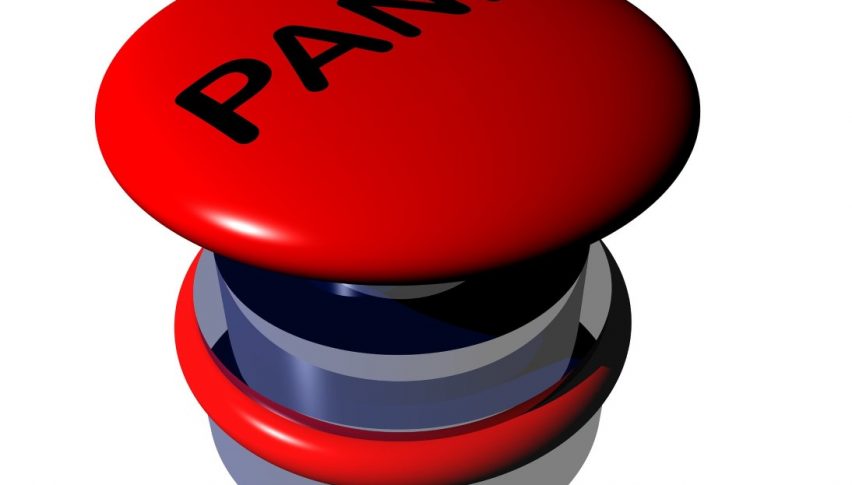 U.S. Indices Tank On The Open: Levels For The S&P 500
The rollercoaster ride for U.S. equities is continuing. Led by a 350 point negative open for the DJIA, investors are pricing uncertainty surrounding U.S./China trade relations. The S&P 500 is following suit, trending lower by more than 22 points. Judging by the first hour of trade, conditions are set for extreme volatility throughout the day.
Anytime you receive an email from your broker that talks about market "circuit breakers," it is a good idea to spend a minute reassessing your risk tolerance. When institutional players are accounting for chaotic intraday action, we should do the same.
E-mini S&P 500 Futures  
Traded volumes in June E-mini S&P 500 futures are already over 750,000. This is huge action and a 1.5 million daily volume is possible by the session's end.
In extremely active market conditions, it can be useful to keep things as simple as possible. There are only two levels I will be watching for the E-mini S&P 500 in the coming hours:
Resistance(1): 38% Retracement of Current Wave, 2649.50

Support(1): Swing Low, 2552.00
Overview: The recent selloff in the S&P 500 has price very near the lows established in the chaos of early February. As a result, the word "correction" is becoming more and more frequent in the reporting from major media outlets. If you are active in this market, be aware of the current negative sentiment and on the lookout for panic selling as the trading day wears on.
As long as the June E-minis trade beneath the 38% retracement of 2649.50, my bias remains bearish. Today's close is going to be very delicate. In the event that the bears begin to flex, we could see another major selloff in the S&P 500.