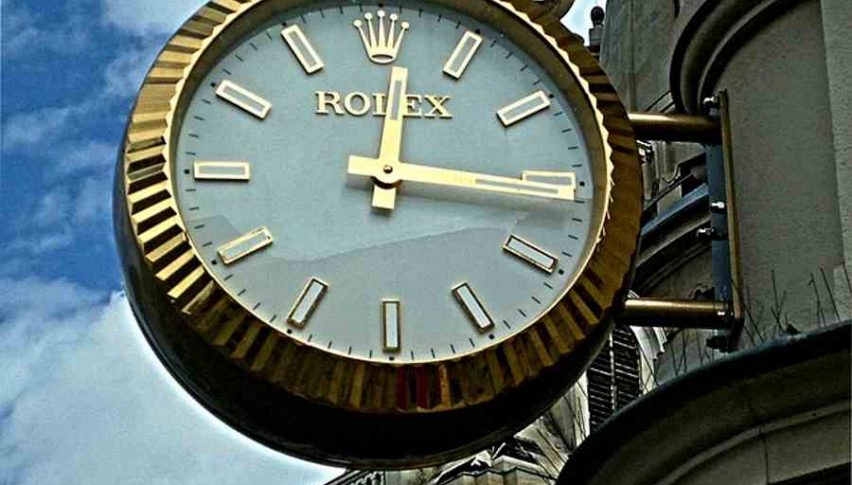 U.S. Nonfarm Payrolls Coming Up, EUR/USD In Focus
The USD has put together a solid Thursday on the forex, led by gains against the Euro, Australian dollar, and British pound. Talk of trade wars and shifting policy of the U.S. Federal Reserve (FED) have not proved detrimental to the Greenback — at least not today.
Tomorrow brings the release of the U.S. Nonfarm Payrolls for March. Analysts expect the number to come in at 191,000, down from the previous release. Nonfarm Payrolls is a primary market mover. Be sure to have your stops down and leverage in check going into the 8:30 AM EST release.
EUR/USD Technicals
The bears have won the day in the EUR/USD, prompting a drop of more than 40 pips. Barring a considerable late-session rally, this market is poised to close in the red.
It has been a tough week for the EUR/USD. Price has fallen three-out-of-four sessions. If the U.S. Nonfarm Payrolls release pleases the market, we could be in for a test of the March low (1.2154).
Bottom Line: The fundamentals facing the EUR/USD point to a resurgence in bullish sentiment in the near future. It is difficult to overstate the potential impact the U.S./China standoff will have upon the market. The FED has already hinted that a major shift in policy is possible in the wake of recent developments. Add it all up, and we are likely to see a return of the EUR/USD to the 1.2450-1.2500 level.
I will have buy orders in queue at 1.2159, just above the March low. With an initial stop at 1.2119, this trade produces a 40 pip return using a 1:1 R/R management plan. As always, trade smart and for tomorrow!
Yesterday the CPI numbers from European countries showed a slowdown, so today's headline Eurozone inflation numbers should be soft as well
17 hours ago