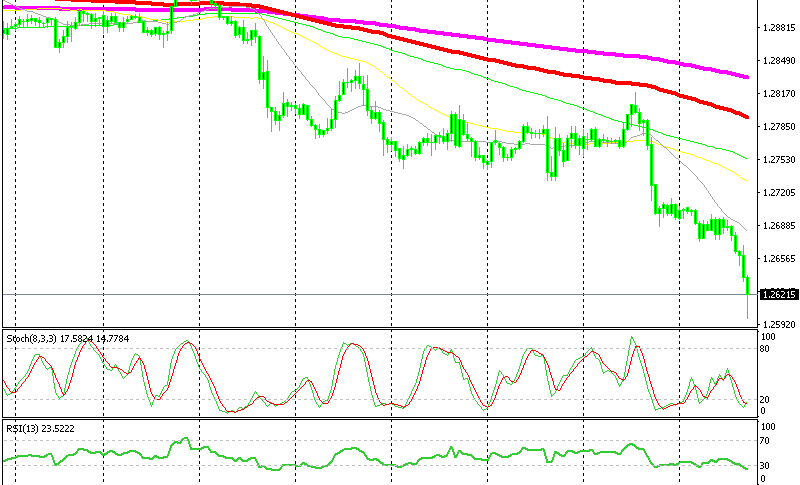 Waiting on an USD/CAD Retrace to Sell
Same as other commodity Dollars, the Canadian Dollar has been climbing in the last few days, thus USD/CAD has declined. In fact, the situation has been even better for the CAD than the other two peers. The positive employment change numbers on Friday and yesterday's upbeat business outlook survey from the bank of Canada (BOC) have encouraged CAD buyers, apart from the improved sentiment in financial markets.
So, USD/CAD has been on a downtrend as the Canadian Dollar strengthens. In the last several days, his forex pair has lost around 300 pips, so the trend is quite strong I have to say. It has picked up additional pace yesterday, diving around 130 pips.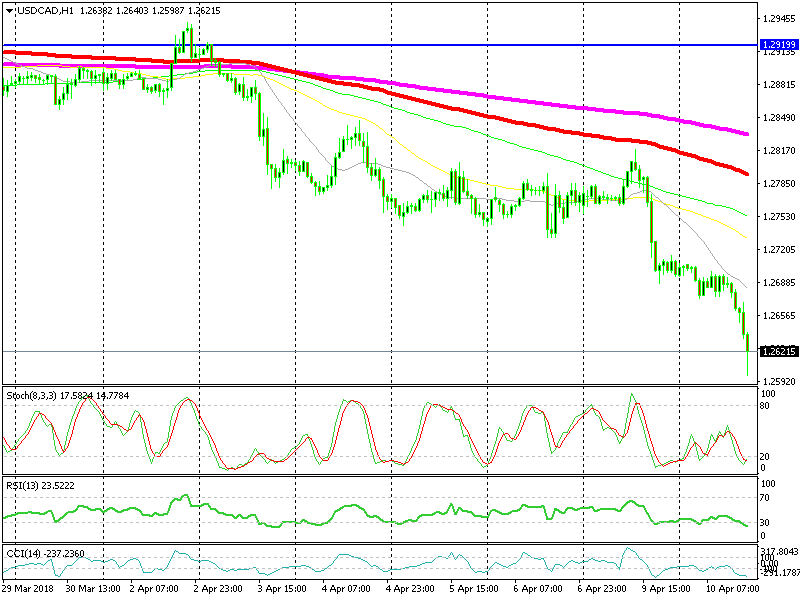 The downtrend is getting steeper
The 20 SMA is doing the job in providing resistance on the H1 chart. It caught up with the price this morning and sent it lower again. The buyers couldn't even put a minimal retrace in place. This means that the selling pressure is strong and the 20 SMA is another indicator of this. When smaller moving averages provide support or resistance, then the trend is considered strong, since the buyers/sellers are not waiting for bigger moving averages to catch up in order to make the next move.
As a result of this, we have a bearish bias for this pair, duh. Although, as you might know, I don't like opening a forex trade in the middle of a trend. I like to trade retraces/pullbacks. So, I will wait for a retrace to the 20 SMA (grey). If the buyers look weak again, then we might open a sell forex signal. Let's wait a bit longer.
Yesterday the FED delivered a hawkish pause with the DOT Plot pointing to more rate hikes, today the SNB and the BOE should hike by 25 bps
3 days ago