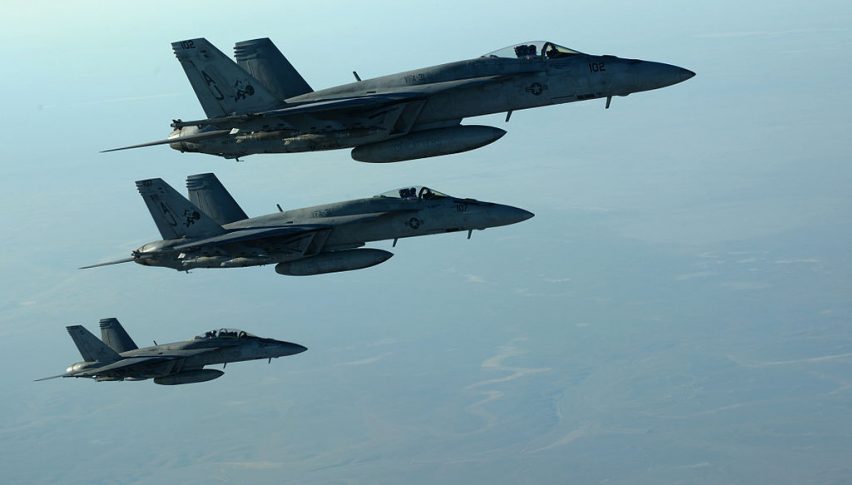 Forex Signals Brief for Apr 13: Syria Tension Keeps Traders Guessing
We've had a number of important announcements this week, but geopolitical news keeps on dominating the agenda. First it was the US-China trade wars. Now its tension between the US and Syria. US President Trump has been hinting at possible strikes in response to chemical weapons attacks. Markets haven't fully gotten caught up in the news yet, but we've seen some big moves in a few areas.
The FX Leaders Team have had a solid week to date. We've locked in 12 winners so far with only the three losing signals. A great result so far.
We are currently in a new long-term trade in Gold as well as a short position in the USD/CAD. Our Bitcoin trade looks a lot more healthy as price broke out above the $7,000 mark and tagged $8,000.
We've had a huge week in terms of our results so keep the forex signals page open to finish the week with a bang.
Forex Signal Watchlist
GBP/USD – We're currently sitting at resistance which might see us sell-off.
S&P 500 – Markets shrugged off the geopolitical news and are looking solid for now.
Oil – Syrian tensions have seen price breakout. We're looking for a short, if and when the situation eases.
Live Forex Signals
Gold – New Long Position
Gold often responds to any geopolitical tensions and this might be a good play in case we see any escalation over the weekend. Often traders get long gold on a Friday as insurance. The take profit target is at 1345.34 in our long-term position.
Gold – 240 min Chart.
Bitcoin – Testing $8,000
Bitcoin hasn't done much in the last week or two. But on Thursday we got a sharp break to the upside and a test of $8,000. We are now in the green on our signal which is great news, however, we'll need the buyers to flock back in. Our profit target is at 64.95.
Bitcoin – 240 min Chart.