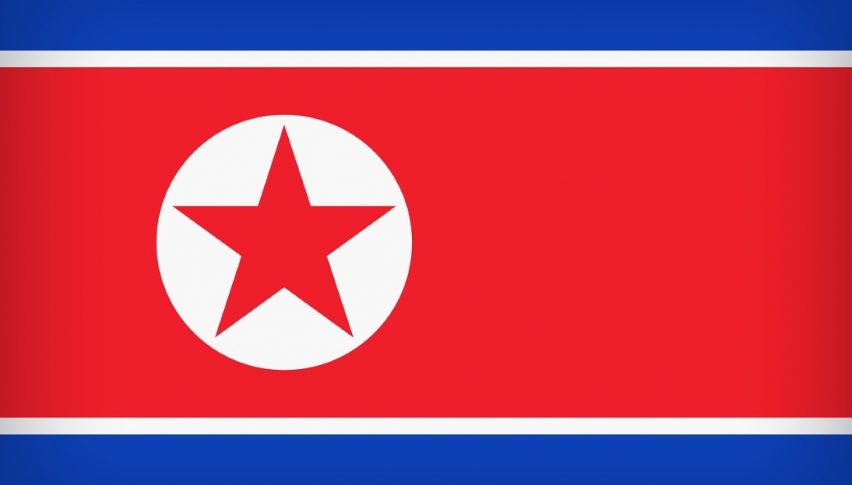 DJIA In Heavy Rotation Amid U.S./North Korea News
For the second consecutive session, traders are taking a noncommittal stance toward the U.S. indices. The first two and a half hours of the U.S. equities session has shown moderate participation. As a result, both the DJIA and S&P 500 are trading slightly in the red.
Breaking news at this hour has U.S. President Donald Trump stating that a meeting with North Korean Premier Kim Jong Un will be "very soon."
As the Friday North/South Korea summit nears, and a meeting between Kim Jong Un and Trump is on the horizon, stakes are getting higher. Judging by the early week trade in U.S. equities and the USD, institutional money appears to be watching the geopolitical developments very closely.
DJIA Technicals
At press time, the DJIA is off moderately, down 30 points. If you are not currently involved in trading the DJIA it is worth looking into. Several CFD and futures products enable retail players to get involved. With the situation between South/North Korea and the United States reaching a crescendo in the coming weeks, there should be a few nice opportunities to be had.
Since Monday's update, there really has not been much change in the DJIA. Price is consolidating as expected ahead of the inter-Korean summit. For now, this market continues to trade between 25,000 and 24,000.
Bottom Line: I will not be surprised if sellers step in and test the bottom of the current value range at 24,000 ahead of Friday's summit. I will be going long from just above the Daily SMA at 24,051 in June E-mini DOW futures. With an initial stop at 23,099, this trade produces 52 ticks on rotation back toward 25,000.
As always, trade smart and for tomorrow!