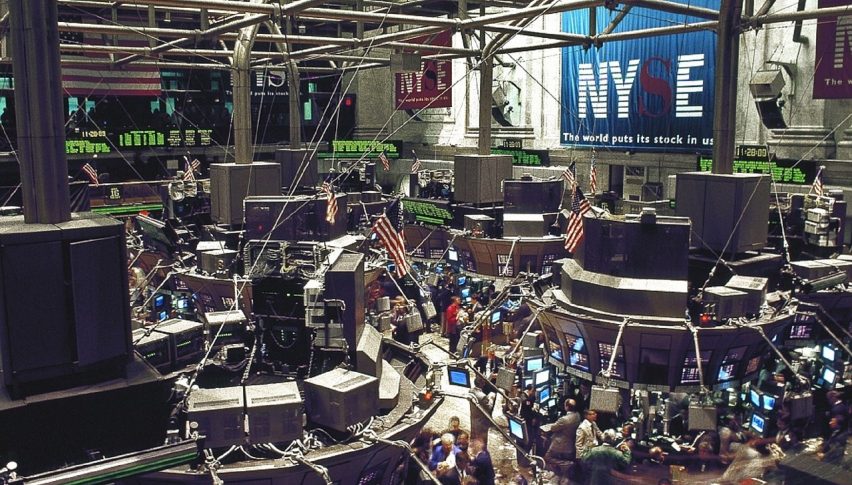 Markets on Wednesday: Stocks Tumble as Bitcoin Finds a Bid
Posted Wednesday, April 25, 2018 by
Rowan Crosby
• 2 min read
Markets got the wobbles on Tuesday and it was lead by US equities. The SPX and Dow both put in big red days despite some strong earnings of recent times. It was the tech stocks that felt the pinch and the big names like Google, Facebook and Netflix all got put to the sword. More privacy concerns had the FANGS on the nose, however just how long that lasts is debatable.
Bitcoin was the other major story of the day. Since the end of the tax season, we've seen some buying strength come back into the digital currency. There was speculation that all the selling was due to the IRS requiring tax to be paid on gains. And there have been some considerable gains seeing as many would have sold at levels nearing 20K.
The USD weakened a touch, but it was the JPY that got moving the most in the forex world. The USD/JPY tagged 109, before pulling back in late trade.
USD Resistance
I focus a lot on the US Dollar Index and the thing I like about it, is that it really follows levels closely. It bounces of round numbers and key support and resistance on an almost daily basis.
This time around it was 91.00 that did the job. Price has run up from the bottom of our range and tagged 91.00. Before the selling came in and we eased off.
Like I said yesterday, we aren't going to be moving higher until we take out that level. If we can though, there is quite a bit of upside potential. And we can run up to 91.80.
So for those trading the majors, we have a fair bit of room to run if and when we breakout above 91.00. Let's not forget that on Friday we US GDP. It is probably the major release for the USD this week and one that could well spark a breakout if we get a strong result.