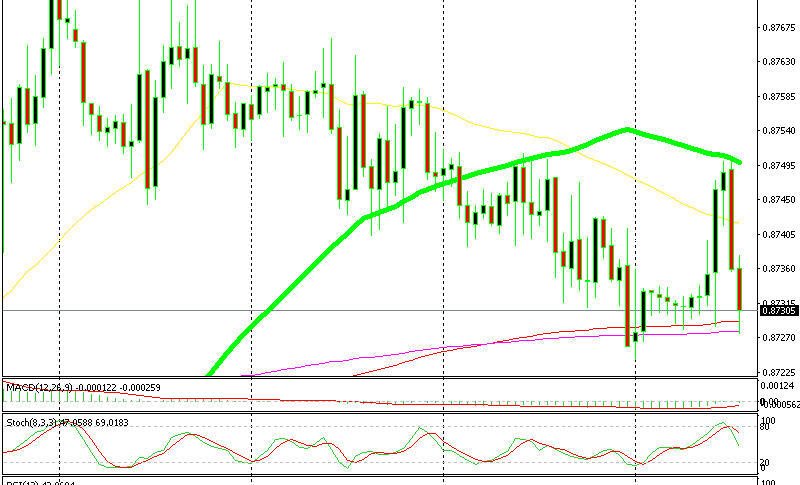 EUR/GBP, Another Reason Why We Must Keep Moving Averages on Our Charts
I was looking at the H1 chart of EUR/GBP a while ago. I saw that this forex pair was flirting with the 100 SMA (green). GBP/USD popped higher which pulled EUR/GBP 20 pips higher as well, since EUR/USD wasn't following through.
This pair has been trading on a downtrend this week. The downtrend isn't very strong but the bias remains to the downside nonetheless. So, this climb looked like a good opportunity to go short. The stochastic indicator was overbought as well, which meant that the retrace up was complete.
Now, the price has turned back down, so the bearish chart setup worked, particularly the moving average. It held its ground and reversed the price down. I almost always include moving averages in all my forex updates because they almost always have an impact on the price action; you can't ignore them.
Switching to the H4 chart, we see that moving averages are having a strong impact on this timeframe as well. This morning's climb took EUR/GBP to the 100 smooth MA (red) but that's where that move ended.
The price respected the 100 SMA rather than stochastic on the H4 chart
EUR/GBP kissed the 100 smooth MA earlier today and then reversed back down. This chart was not overbought yet, but the price reversed, which means that the moving average has a bigger impact than the stochastic indicator. We missed that opportunity mainly because the H4 chart wasn't overbought yet, but the lesson here is clear, moving averages are great indicators for trading forex.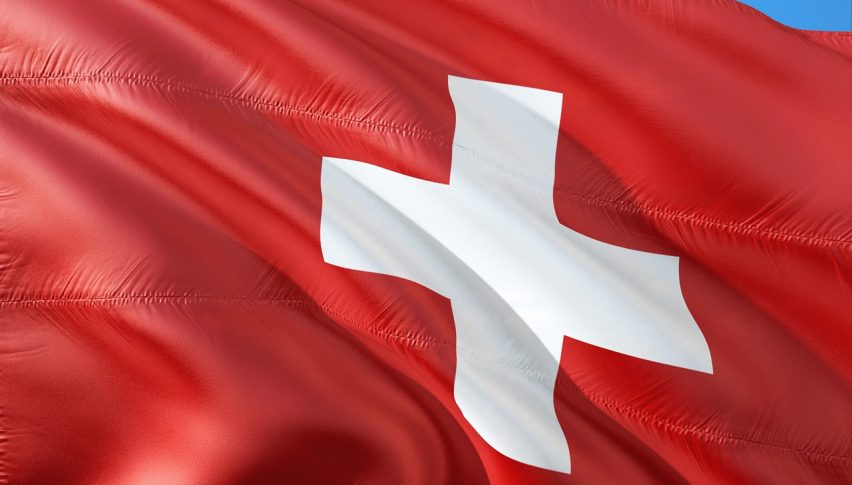 10 hours ago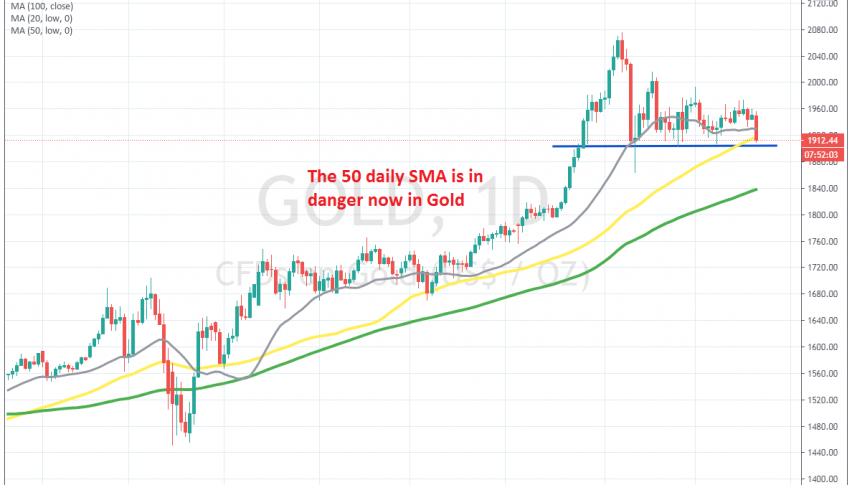 17 hours ago