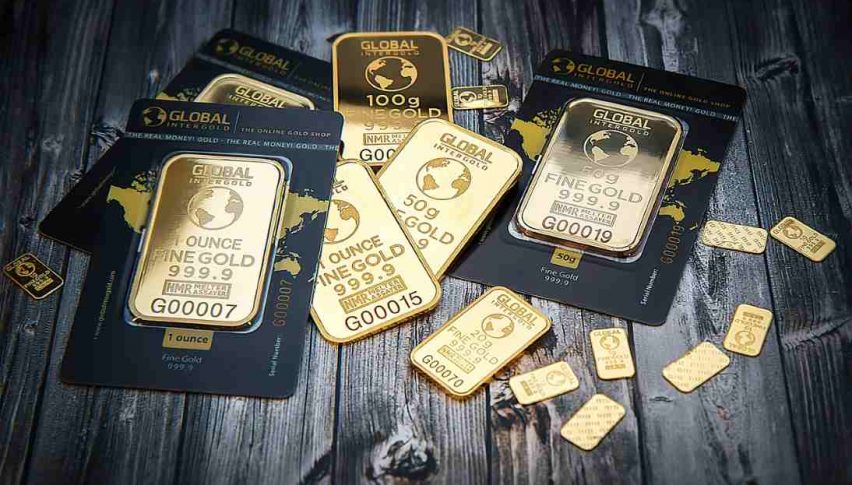 Gold Plunges As Sellers Ignore The North Korea Factor
The bears are in complete control of today's June gold futures market. Price has fallen significantly for the session, continuing the downtrend of the of the last two weeks. At press time, price is pushing intraday lows near the 1315.0 handle. It appears that investors have no problem moving capital out of safe-havens and into equities ahead of the Friday session.
It has been a theme in my updates all week long, but it is difficult to overemphasize the influence that tomorrow's North/South Korea summit may have upon gold pricing. In the event that North Korea reverts back to the role of antagonist, look for bullion to spike in a big way.
Markets hate uncertainty. An unexpected round of aggressive posturing from North Korea will bring the gold bugs out of hiding in droves.
Gold Technicals
On the daily timeframe, the trend for gold is decisively bearish. Price is closing in on the all-important 1310.0 level.
Overview: The key number that is on the minds of most futures traders is the current low for 2018, 1309.3. This level is in the vicinity of 1310.0, a price that I have talked about extensively in the past.
Going into this weekend's geopolitical environment, I am not sure who is fond of being short gold. Price action is definitively to the bear, so there are bulk of sellers. I will be surprised if this does not change, as any developments from the Korean peninsula have the potential to run values to the bull in a hurry.
Today's close will be fascinating to watch. If the institutional players do not take some risk off of the table going into Friday's session, they must know something we don't. If this is the case, be on the lookout for a big U.S. equities open tomorrow morning.