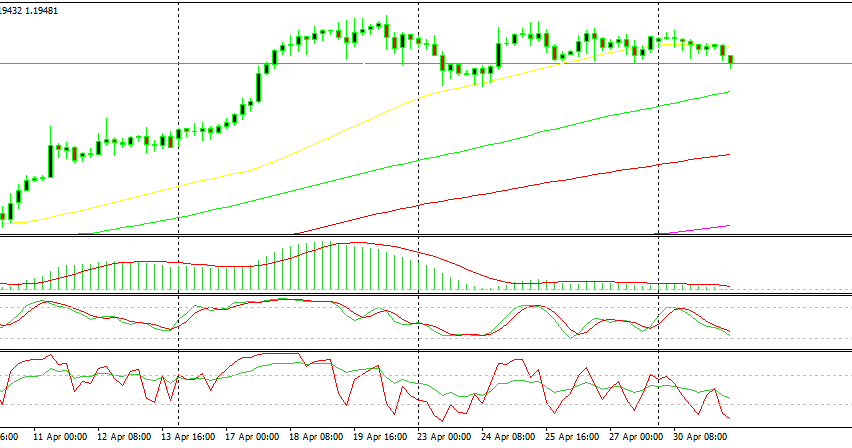 Trying A Small Long in EUR/CHF at Support
EUR/CHF has been on a long term uptrend since early 2015 when the Swiss National Bank SNB removed the peg on EUR/CHF. The peg was at 1.20 and this forex pair crashed immediately after that. It pulled down all CHF pairs and destroying the forex market for a while.
Since then, the pressure has been on the upside. The past year in particular has been pretty bullish since Macron won the French elections. EUR/CHF is back at the 1.20 level now, so this is really interesting to see whether the market will manage to push above it.
If EUR/CHF is back at this level, then what was the point of that massive selloff in January 2015? Well, that's how this crazy market works. The SNB has helped as well during this time by intervening and buying the dips on this pair.
The 1.20 level has provided some solid resistance as expected. The price did pierce it by a couple of pips two weeks ago but that level has resisted.
So, EUR/CHF has formed a top at 1.20 and a bottom at 1.1940-50. The bottom is not extremely strong since technical there are no indicators to provide support. But it is a support area nonetheless. We decided to open a buy forex signal down here since the H4 chart is almost oversold. The stochastic indicator will be oversold soon, so I hope we see a bullish reverse to 1.20 and possibly above it.