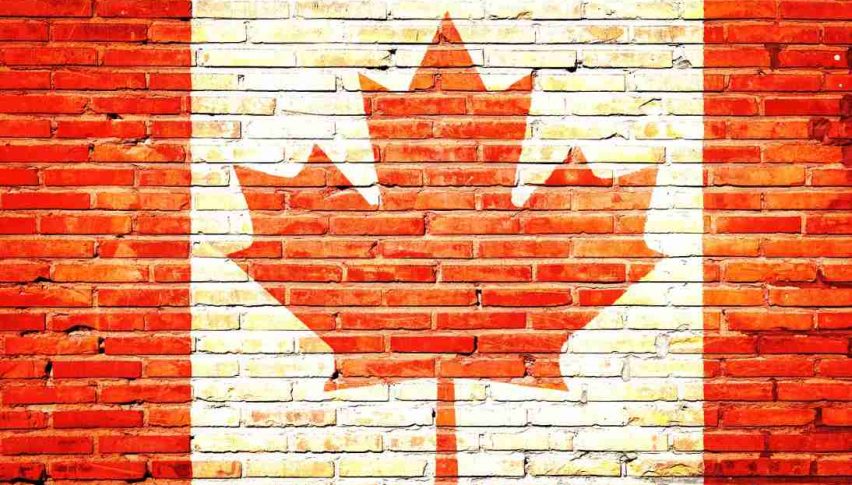 Key Technical Levels For A Rotational USD/CAD
Amid an active news cycle, it has been an extraordinarily tight week for the Loonie. With a three-and-a-half session range of 111 pips, the USD/CAD is stuck in heavy rotation. The crude oil inventories report and announcements from the U.S. Federal Reserve (FED) have brought little action to this market. At least for now, the prevailing sentiment is neutral.
Wednesday morning marked the end of this week's crude oil inventories cycle. Supply is up considerably over the last two weeks but WTI pricing is hanging tough. The EIA inventories report came in well over projections, prompting bearish expectations for WTI and a bullish bias toward the USD/CAD. Thus far, this scenario has not developed.
USD/CAD Technicals
To say that this market is "tight" is an understatement. One look at the daily chart and the word "compression" instantly comes to mind.
Here are the key support and resistance levels for the remainder of the session:
Resistance(1): Psyche Level, 1.2900

Support(1): Bollinger MP, 1.2788

Support(2): 38% Retracement of Current Wave, 1.2765
Bottom Line: Rotational markets aren't all bad. If you are a breakout trader they can pose many challenges. However, range traders regularly clean up in markets that are in rotational phases.
For the intermediate-term, I maintain a bullish bias toward the USD/CAD. Until price violates the 38% retracement at 1.2765, one has to respect the presence of intraday buyers. For the rest of the U.S. forex trading day, I will have buy orders in the queue from 1.2791. With an initial stop at 1.2749, this trade is good for 40+ pips on a rotation back to the value area of 1.2850.