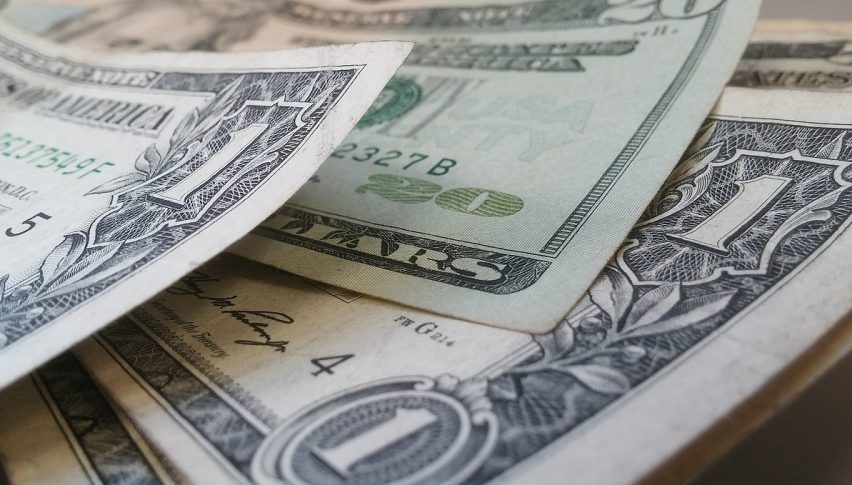 May 3 – Economic Events Outlook – Dollar Strengthens while Fed Holds Rate Steady
Posted Thursday, May 3, 2018 by
Arslan Butt
• 2 min read
On Wednesday, the U.S. Federal Reserve held its benchmark interest rate while recognizing a growth in inflation. As discussed before, most of the FOMC was already priced in. The dollar weakened upon the release of the steady Fed fund rate but strengthened again on FOMC's comment that "overall inflation and inflation for items other than food and energy have moved close to 2%." Back in March the FOMC expected inflation to remain below 2%.
Watchlist – Key Economic Events Today
Australian Dollar
Trade Balance
This is the difference in value between imported and exported goods and services during the reported month. As you know, Australia is heavily dependent on the trade export of goods. The more they export, the better. The trade balance figure is already out and in favor of the Aussie. It has soared to 1.53B beating the forecasted 0.68B. AUD/USD has finally gained support and is likely to stay bullish until the release of U.S. nonfarm payroll on Friday.
U.S. Dollar – USD
Unemployment Claims
The Department of Labor is expected to release the jobless claims report at 12:30 (GMT), with a negative forecast of 225K vs. 209K last week. For new members, the report shows the number of individuals who filed for unemployment insurance for the first time during the past week.
What impact will this have?
If there are more people who file jobless claims, the economy may not be working well and vice versa. Therefore, we shouldn't invest in their stock markets or currency. A drop in demand diminishes the value of the currency. Keeping the same logic in mind, we can either go short or buy the currencies.
ISM Non-Manufacturing PMI
At 14:00 (GMT), the Institute for Supply Management will release the last NFP clue. Expected figures are likely to increase the chance of a positive NFP. In April, the figures scored 58.8, whereas a slight drop to 58.1 is expected in May.
Canadian Dollar – CAD
Trade Balance
The Canada Statistics is due to release the Canadian trade balance at 12:30 (GMT). Like Australia, Canada is an export-oriented economy. Most of their income comes from Crude Oil exports. Due to an increasing Oil supply and drop in prices, we could see some volatility. So, don't miss this event as it often drives the market more than 50 pips ahead.
Summing Up – Despite the number of economic events today, the market is likely to trade with a stronger dollar sentiment. The ADP employment change came out better than expected and now expectations for a positive NFP are at their peak. Good luck!