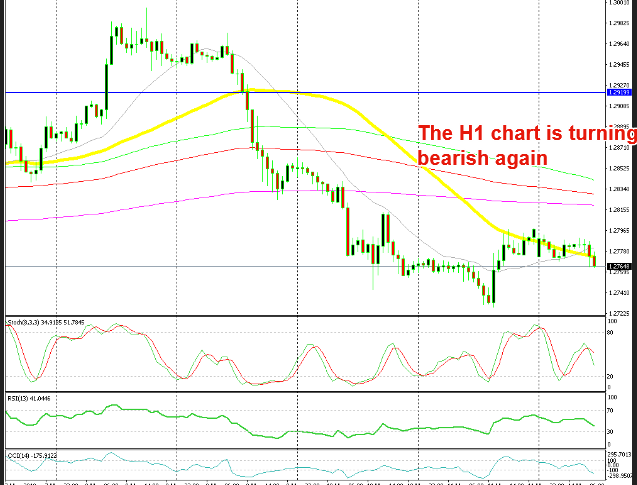 Cashing In on NZD/USD , While USD/CAD Heads Towards Our TP Target
Last Friday we opened a sell forex signal in USD/CAD. The chart setup looked bearish to me after this forex pair had been trending on a steep downtrend for three days. Now, we see that it was a good decision to sell this pair.
The commodity currencies have been beaten badly during the USD uptrend which lasted for a few weeks. But by the middle of last week, the USD started retracing lower, which brought up a few forex trades for us.
The pullback in other commodity dollar pairs has been weak, while the pullback in USD/CAD has been considerable. That's because oil prices have been climbing after the tumble which followed Trump's annulation of the Iran nuclear deal.
Following this logic, last Friday we decided to sell USD/CAD as well as NZD/USD. Now, these two are opposing trades, one goes in favor of the CAD and against the USD (sell USD/CAD), the other goes in favor of the USD and against the NZD.
The NZD/USD forex signal hit the take profit (TP) target this morning as this forex pair retraced lower. The USD/CAD signal is looking good as well. As you can see from the H1 chart above, we decided to sell this pair at the 50 SMA (yellow) which was providing resistance. The stochastic indicator was also overbought, which meant that the pullback higher was complete.
So, we decided to take that trade back on Friday and it proved to be a good decision. Now, we are nearly 20 pips on profit and the price is on the slide once again. We hope the price reaches the TP target soon, so we will have two winning forex signals, despite being opposite directions. If you know how to play the markets, you can make pips both ways, going with and against the trend.