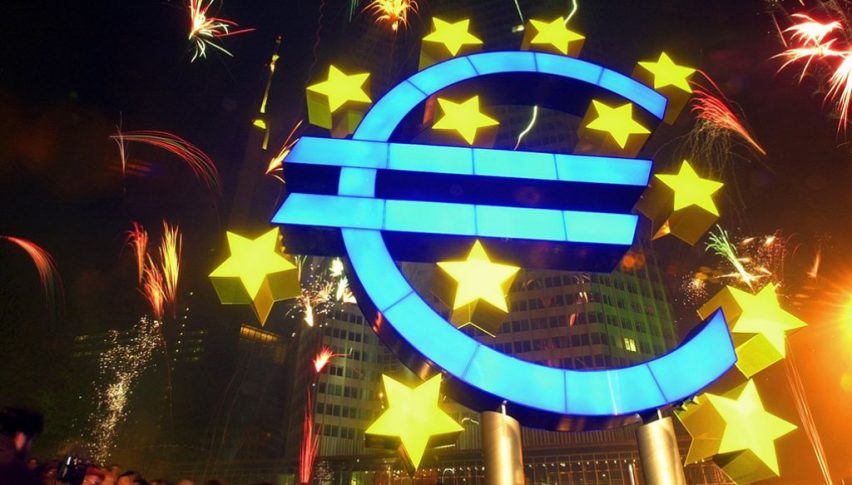 Mixed Events for the Euro Today
The Eurozone economy has improved considerably in the last two years. The monetary stimulus program and negative interest rates from the European Central Bank (ECB) has helped the EZ economy but in the last few months we have seen some weak numbers, which makes you think that the EZ economy has lost some steam.
The ECB has softened the tones during this time, hence the reverse in EUR/USD since the last month, besides the bullish reversal in the USD. This morning, the Eurozone construction output showed a decline of 0.3% in activity, while the Italian trade balance came at 4.53 billion Euros, up from 3.10 billion last month.
Yesterday, inflation remained unchanged at 1.2% while core inflation remained at 0.7%. So, inflation is not going anywhere, as we mentioned in one of our forex updates yesterday.
Speaking of Italy, the Five Star and the Legga Nord leaders are meeting today to finalize the coalition and form the government, at last. That's should be positive for the Euro. Although, other European leaders are making protesting comments about the US tariffs and the Iran deal, which are supposed to be negative for the Euro.
The 50 SMA is resisting EUR/USD bulls so far today
EUR/USD has retraced up this morning. But the 50 SMA (yellow) has been providing solid resistance in the last several hours. It looks like an interesting opportunity to sell this forex pair. Although, we will follow the price action a bit longer to see if a lower reversal is coming, so stay tuned guys.