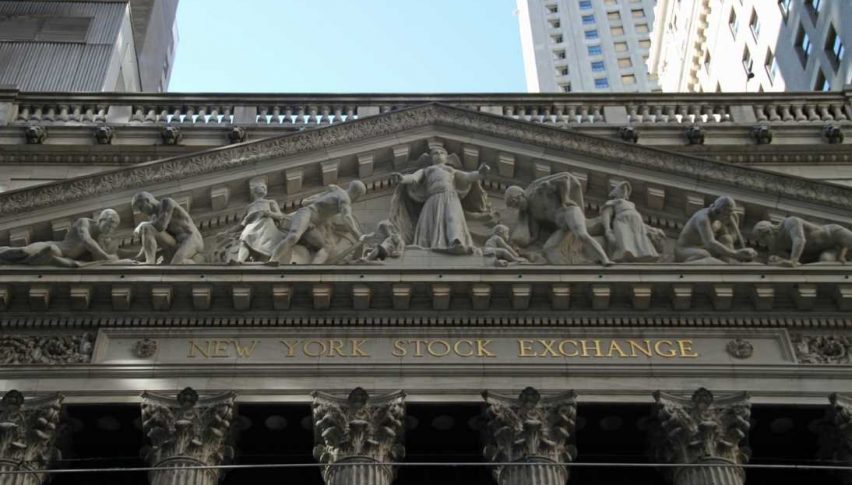 Equities Open Mixed, DJIA Tests 25,000
Tuesday has brought a muted open on Wall Street. U.S. indices are trading largely sideways for the first hour of business. Mixed commodity pricing is making headlines this morning, with WTI crude oil and gold attempting to post gains for the second consecutive session.
The economic calendar is wide-open leading into tomorrow's FOMC minutes release. However, a key element in today's trade will be the U.S. Treasuries auctions beginning at 11:30 AM EST. The four and 52-week bills are in focus, with the 2-year note taking center stage at 1:00 PM EST. The consensus expects yields to rise in the short-term, but ahead of the FOMC minutes, today's bond prices are anyone's guess.
DJIA Technicals
It has been a positive early week for U.S. equities. The S&P 500 and DJIA are grinding higher, with the DJIA testing the key psychological level of 25,000.
On occasion, technical analysis is elementary. The big round number of 25,000 is attracting the attention of traders and investors across many asset classes. If equities see robust bullish action above this level, then a run at all-time highs may be in the cards for late Summer/early Fall.
Overview: Policy toward the USD is going to be a key factor facing the indices for the next 24+ hours. If Wednesday's FOMC minutes bring an overtly hawkish tone, then today's high in the June E-mini DOW may set up as formidable resistance for the rest of the trading week.