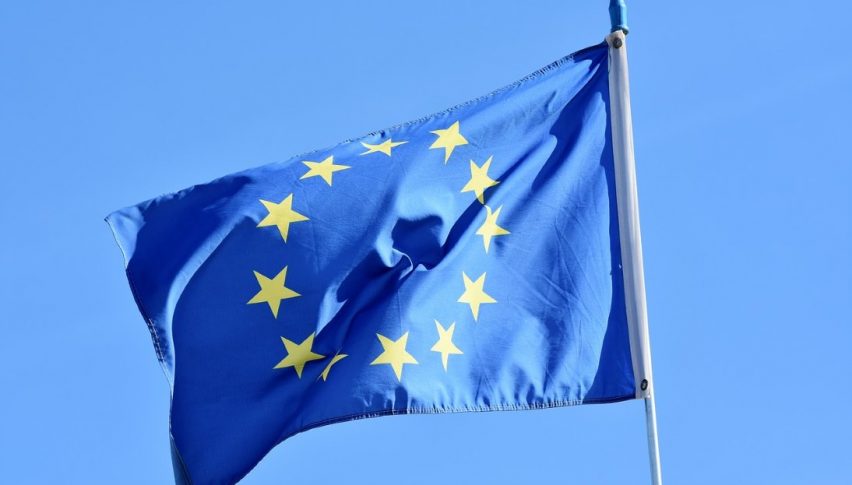 EUR/USD Tests Two Key Fibonacci Levels
With a little over 24 hours until the U.S. FOMC Minutes are released, the action across the markets is relatively quiet. The Greenback is showing some weakness, led by losses against the Swiss franc and Canadian dollar. An early rally in the EUR/USD has ceased after a hard test of a key technical level.
All things considered, it is a typical pre-FOMC session on the forex.
EUR/USD Technicals
During the U.S. overnight, the EUR/USD posted a firm test of a key Fibonacci retracement level of topside resistance. Price failing to rally above 1.1825 reinforces the prevailing bearish trend on the daily time frame.
Monday's session low of 1.1716 served as a proximity test of the 38% retracement of the long-term trend (1.1708). For the near future, a sideways "L" formation is likely to set up between the 38% retracements of the short-term (1.1823) and long-term (1.1708) trends.
Overview: The EUR/USD is currently trading in a make-or-break technical area. The macro 38% Fibonacci retracement (1.1708) of January 2017's low (1.0340) to February 2018's high (1.2554) is a critical level for this market. As long as the 1.1700 area holds as downside support, then this market is still long-term bullish. In the event that 1.1700 is taken out, then the EUR/USD is undergoing a fundamental revaluation.
For now, I have a keen eye on the two Fibonacci retracement levels. If we see strong hawkish verbiage coming out of the FOMC Minutes tomorrow, then a significant battle is likely to be fought at 1.1700. Be sure to check back for ideas on how to trade this level for the Wednesday session.
The USD is looking softer today after the unemployment claims showed a jump to the highest since October 2021 last week
2 days ago