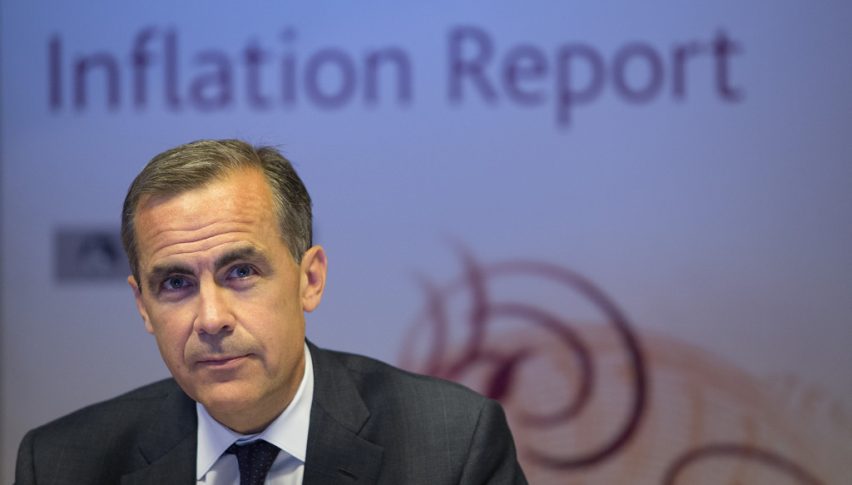 Watching GBP Pairs Before the UK Inflation Report Hearings
The USD has made a bearish turnaround yesterday which is continuing today as well. The GBP has taken advantage of the situation and GBP/USD has climbed around 70 pips from the lows yesterday. Although, the GBP hasn't moved up in the same proportion as other major currencies, such as the Euro or the commodity currencies which have made a great run against the USD in the last 24 hours.
The reason for that is the situation of the GBP. Brexit is approaching but no one knows for sure how it will exactly look like. The Bank of England (BOE) used to be certain about hiking interest rates until a couple of months ago, but they are not sure anymore as both the economic data softened in the last few months and inflation cooled off.
The BOE member Vlieghe was up just now saying that it the BOE will be very gradual with rate hikes in the next few years. He also said that "Brexit is having a dampening effect on the UK economy".
The GBP made a last minute jump, despite the dovish comments from Vlieghe. The UK net borrowing numbers were also released just now and they were one billion short of expectations. That might have had a minor effect on the latest jump in GBP just now. So, the pullback up has reached 100 pips now.
The inflation report hearing will be released soon. That will be interesting to hear because inflation used to run at around 3% until a couple of months ago, which is pretty high. But now, inflation has declined to around 2.5%-2.6%. If the BOE expects inflation to accelerate again, then that should be a trend changer for GBP/USD. It would turn bullish, at least until the next drama which is always around the corner.
But, I have this feeling that the inflation report hearings will likely be dovish today. The economic situation has dampened as Vielghe put it and inflation has decelerated in all major economies. So, today's jump in GBP/USD might be a good opportunity to go short with a long-term forex signal. Although we must wait for the BOE's comments first.