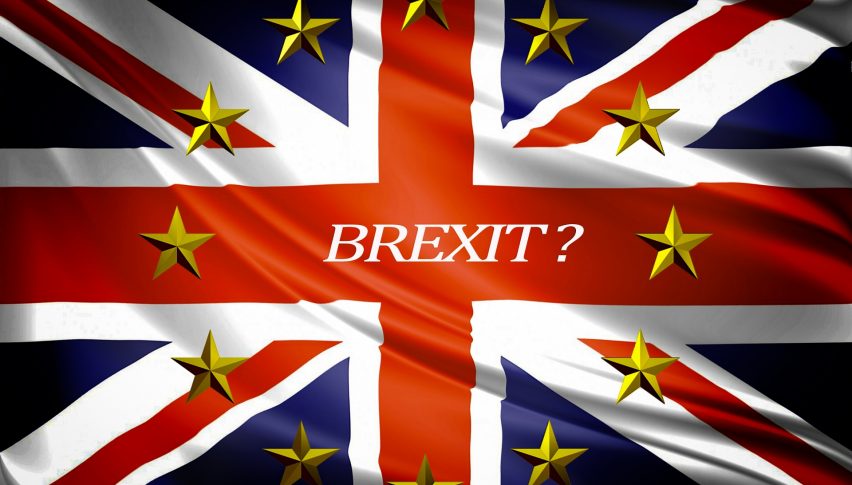 GBP/USD Tumbles on Brexit Once Again, but MAs Hold, for Now
The GBP was making the most of the recent USD weakness and climbed nearly 300 pips in the last week. However, it tumbled today for about 100 pips, which makes me believe that the uptrend is over for this forex pair. I was waiting to see 1.3500-50 or even 1.36 before making a move on this pair. The plan was to open a sell forex signal up there and target 1.32 as the first level.
But, Brexit ruined it for all of us, once again. British Prime Minister Theresa May's cabinet accepted that the Brexit backstop arrangement will end at some point, probably by December 2021. Britain will also leave the Customs Union.
The markets obviously don't like hard Brexit. We don't really know yet how hard or how soft Brexit will be, but this is not a good sign for financial markets. The GBP took a bearish turn on those comments and GBP/USD lost 100 pips.
But, the moving averages came into play. The 100 SMA (green) and the 20 SMA (grey) have just met and they are working together to stop the decline. The sellers tried twice to break below them but eventually failed.
The price has pulled back up around 40 pips, so it seems that the decline has stopped for now. Will the decline resume or will the one week uptrend continue? We don't know right now.
Tomorrow we might hear more hard Brexit news and the GBP could tumble for another 100 or 200 pips. Alternatively, we might hear soft Brexit news and the GBP could climb for 200 pips or more. That's how the situation with GBP pairs has been for about two years now and it will continue like this for quite some time.