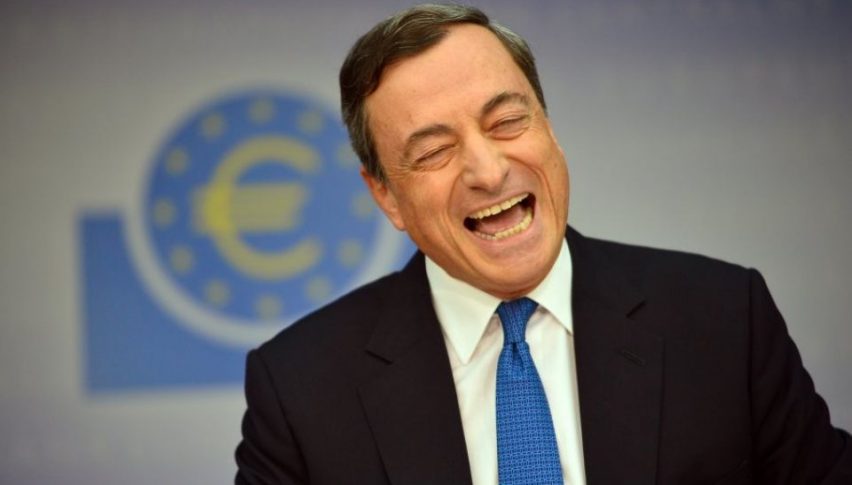 June 19 – Economic Events Outlook – Spotlight on ECB President Draghi Speech
Posted Tuesday, June 19, 2018 by
Arslan Butt
• 2 min read
On Monday, the safe-haven action kicked into high gear after President Trump threatened to impose further tariffs on $200 billion worth of Chinese goods. Consequently, the market sentiment shifted to risk-off and investors started moving their investments into the safe haven assets such as gold, Swiss Franc, and Japanese Yen.
Today, all eyes remain on the ECB President Draghi speech and housing data from the United States. Brace yourself…
Watchlist – Top Economic Events to Watch Today
Eurozone – EUR
ECB President Draghi – For the second day in a row, the ECB President Draghi will be speaking at the ECB Forum on Central Banking in Portugal at 8:00 (GMT). ECB's conference will likely explain ECB dovishness despite stating the possible end of its asset purchase program. Of course, the dovish Mario Draghi has already sent the dollar and euro diverging.
However, it will be interesting to see if Draghi replicates the dovish tone he conveyed in the post-rate decision press conference.
U.S. Dollar – USD
Building Permits m/m – The Census Bureau will be there to release the building permits. It's an excellent gauge of future construction activity, because obtaining a permit is among the first steps in constructing a new building. Inevitably, we only invest in capital assets when the economic activities are on track. As per economists forecast, the building permits are likely dropping from 1.36M to 1.35M in June. Investors should be ready to trade it at 12:30 (GMT).
Housing Starts is also due at 12:130 (GMT) and it's expected to rise from 1.29M to 1.31M. It shows the annualized number of new residential buildings that began construction during the previous month.
When to Trade?
Both these data are releasing at the same time, so in order to have a significant reaction, both figures would need to go in the same direction. This way, we can capture a quick trade in dollar-denominated currency pairs.
Stay tuned to FX Leaders for more interesting updates and forex trading signals. Good luck!