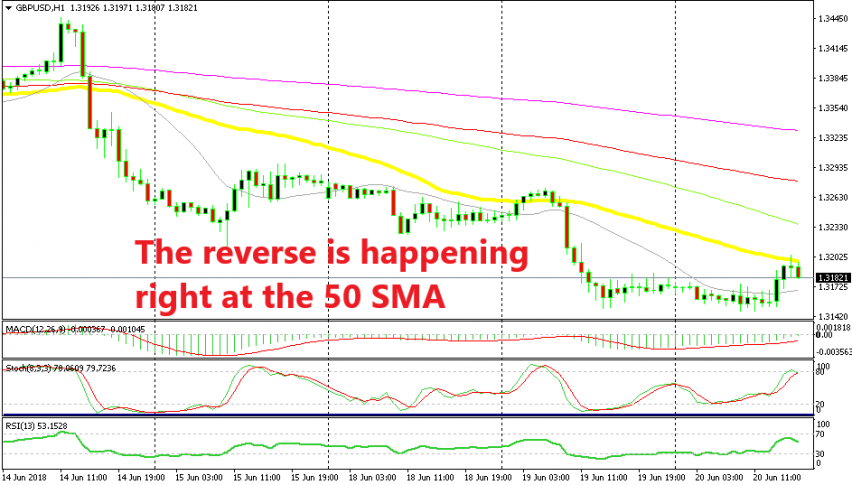 GBP/USD Setting Up for Another Sell Signal
In the US session brief I highlighted a nice trade idea on EUR/CHF. This pair was reversing after retracing higher today. Well, that trade is gone now since the reverse has already happened, but we have spotted another good trade opportunity in GBP/USD.
As you can see from the H1 GBP/USD chart above, this forex pair has been on a strong bearish trend for months. In fact, the trend has picked up pace last week and this week so far. Although, today we have seen some bullish price action.
GBP/USD has been retracing up today but it seems like the retrace up might be over soon. Or perhaps, it is over already as the price is beginning to reverse back down. Looks like the target for buyers was the 50 SMA (yellow). Once they reached it, the climb stared and the reverse began.
The stochastic indicator reached overbought levels. That is the main sign that the retrace is complete. Besides, the previous hourly candlestick closed as a doji which is a reversing signal, particularly after a pullback on a downtrend. All these signs pointed down and we already took that trade. We don't want to lose another good opportunity after losing that one on EUR/CHF.