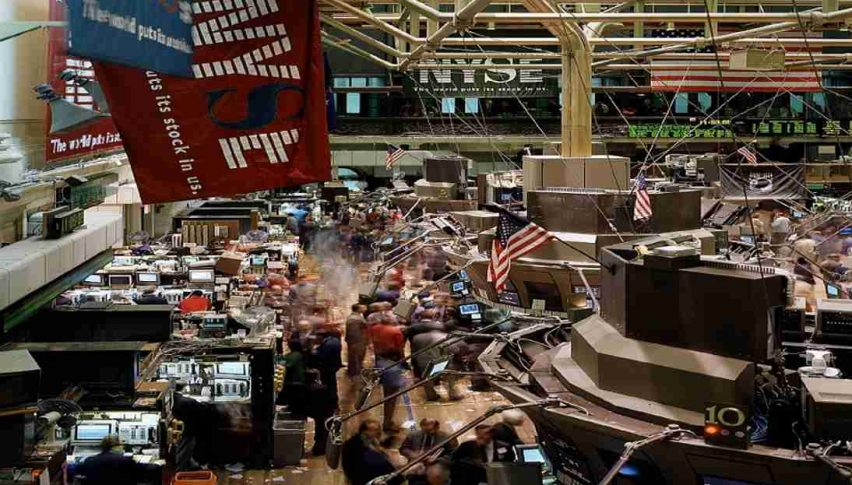 DJIA Opens In The Red, Losing Streak Stands At Seven
The big board is flowing red once again for the U.S. indices. In what has been a rocky week on the markets, the Thursday open has brought zero relief for long-term bulls. For the first hour of trade, the DJIA is off 160 points and the S&P 500 is down 15.
The DJIA is in the midst of a seven-day losing streak — almost 7% off of yearly highs. Amid a strong U.S. economic cycle, where have all the bulls gone?!
DJIA Technicals
September E-mini DOW futures have continued their march south. Today's Wall Street open has kicked the selling into high gear and the momentum algorithms are piling on to the short.  At press time, the September E-mini DOW is pushing daily lows beneath 24500.
In the midst of heavy shorting, a key support area on the daily time frame is under assault. The 78% retracement of the macro-wave (24517) is holding on by its fingernails. In the event that this level fails, then a run at the Swing Low (24263) is probable.
Overview: Trade wars, FED rate hikes, and even new legal scrutiny on President Trump are bringing angst to the markets in buckets. As a result, the bulls have gone into hiding and investors are moving toward the door.
Things do not look good on the equities front. The DOW at 25,000 is quickly becoming a distant memory and bargain hunters have not yet stepped in to stop the bleeding. Friday may be a different story, but for now, it is short-or-nothing in the U.S. indices.