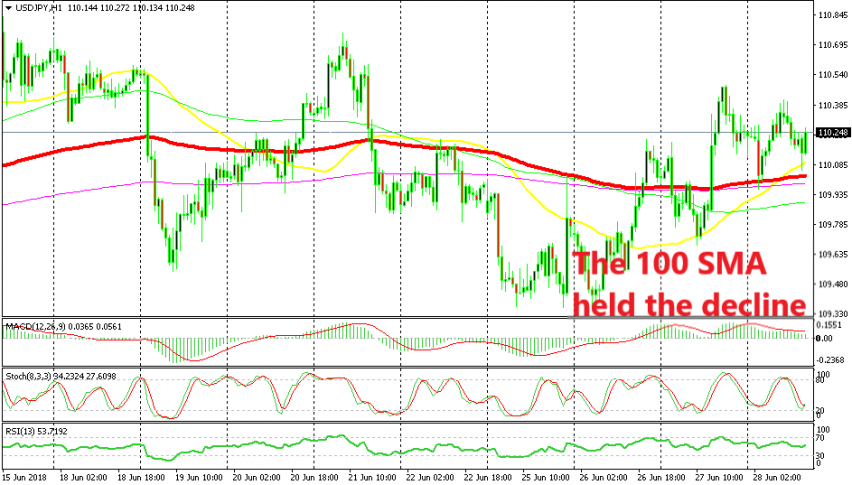 USD/JPY Bounces Off the 100 SMA
USD/JPY has been on a bearish trend during the second half of last week as the market sentiment deteriorated after Trump's new tariffs. This week the sentiment is not that bad despite the US administration pushing the trade war further with more tariffs.
It hasn't been an easy ride up though. We have seen decent pullbacks lower, but that's the case with trends. They usually unfold in waves instead of a straight line.
The last pullback happened in the European session. USD/JPY dived for around 40 pips but the sellers gave up and reversed their trades from short to long right at the 100 SMA. This moving average has been providing support and resistance quite a few times recently.
It provided support a few hours ago once again. The stochastic indicator was also oversold, which indicated a bullish reversal. The reversal didn't take long and this pair jumped higher after the US GDP report. Perhaps, USD/JPY traders were fearing a worse GDP report, so they got relieved after it wasn't that bad. Although, the final GDP number for Q1 missed expectations.
Looking at the 100 SMA once again, we see that this is the second time that this moving average has provided support today. This makes it a strong support indicator now. Too bad we missed the opportunity to go long because it was a really good chance.