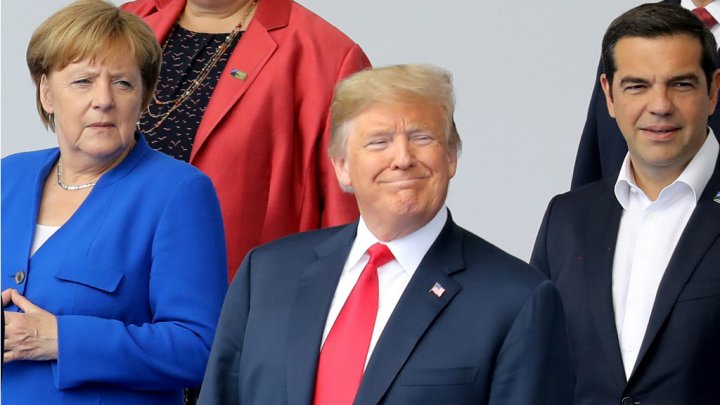 Trump Starts the Day Early
Donald Trump is in Europe for the NATO summit and he's already on the job, up and about in the office. We know where his office is – it's his Twitter account, so all traders who want some daily action, just keep an eye on Trump's tweets.
He has been beating the drums on Europe for spending too little on their defense budget. The consensus is that all NATO members pay around 2% of the national budget for the Army, with some countries such as Germany falling short of that.
Yesterday, he proposed that all countries increase their defense budget to 4%. Although, we know he didn't mean that, he's just increasing his bet so 2% won't sound too much. This morning, he was at it again. Here's his tweet:
"Presidents have been trying unsuccessfully for years to get Germany and other rich countries to pay more towards their protection toward Russia. They pay only a fraction of their cost. The U.S. pays tens of billions of dollars, too much to subsidize Europe, and loses big on trade".
His tweets are increasingly sounding like comments from those gangsters who offer you protection, and the only thing you have to do is pay them monthly. They always make up false threats from the outsiders so they can increase their extortion.
This is not like that of course, but it sounds quite similar. Europe on the other hand, has to increase military spending and form a European Army, which they are forming from what I have heard. You cannot trust third-party allies any longer, it seems.
Also, there should be something behind the trade comment. Is Trump going to impose tariffs on European cars since the "US is losing big on trade"? The risk sentiment is slightly on by the way so safe-havens are under attack.