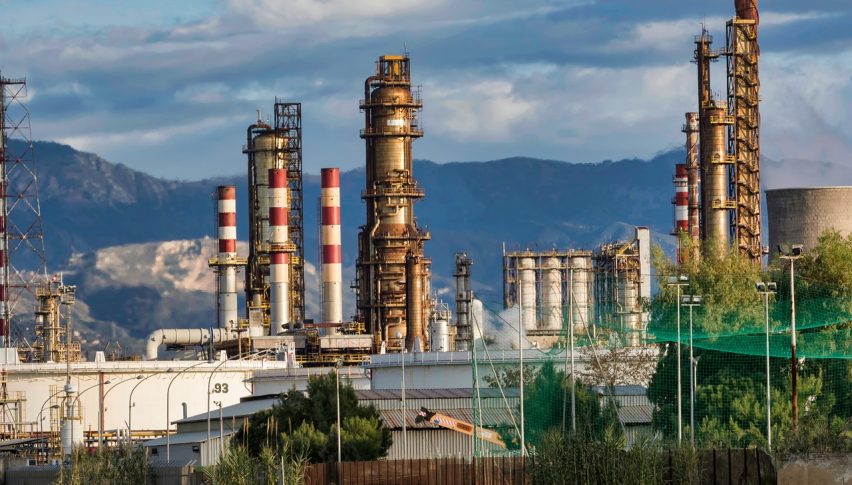 WTI Crude Oil Trading At Key Support Level
The end of the trading week is upon us once again, with the closing bell drawing near. I hope your trading accounts have performed well over the past five days, stuffed with green pips. As the weekend approaches, WTI crude oil is trading at a key technical support level on the daily time frame. It appears as though traders are happy with this market rotating between $70.00-$75.00 for the time being.
If you are holding active longs in August WTI futures or USOIL be on your toes for today's close. Do not be surprised if we see profit taking from institutional shorts during the last few hours of trade.
WTI Crude Oil Technicals
It is make-or-break time for oil players, as August WTI crude is trading above a key level of downside support.
After the Wednesday/Thursday massive $5 plunge, it appears that traders have come to their senses. Price has rotated to the bull, threatening to close above the 38% retracement level ($70.77) and Bollinger MP ($70.73).
If price settles north of $70.77, then be ready for an early week bullish breakout to the value area of $73.00-$74.00.
Overview: The Baker Hughes Rig Count came in unchanged at 863 for the week, but Canadian rigs are up by 15. U.S. weekly production came in at 10.9 million barrels per day, unchanged for the last five weeks.
So, where is this market headed? For the near-term, I expect prices to consolidate between the round numbers of $75.00 and $70.00. We are unlikely to leave this area until the WTI futures front-month contract rolls from August to September. After that, a grind lower for the Fall season is a likely scenario.