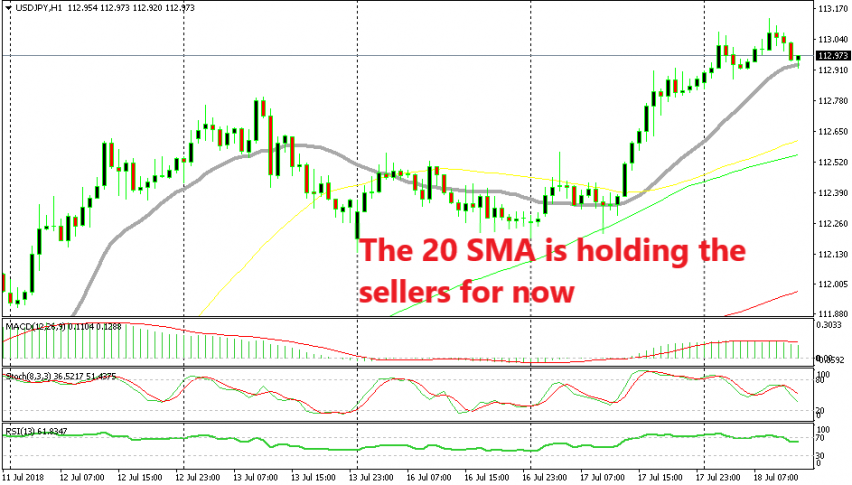 USD/JPY Looks Luring for Buyers Again
Yesterday we had a forex signal in USD/JPY. We bought this pair last Friday as it was retracing lower. That trade lasted a few days but eventually it hit the take profit target. Yesterday, the demand for the USD returned again and USD/JPY climbed almost 100 pips.
This morning, the USD buyers pushed further up but at the moment this forex pair is pulling back lower. A retrace is underway in USD/JPY, although it might be over before you know it. The stochastic indicator is not oversold yet, but the buyers might not wait for it to reach the oversold area. It still is pretty close to oversold.
The current candlestick looks bullish although it is pretty small. The main indicator which points to a bullish reversal is the 20 SMA (grey). This moving average is providing support. While it hasn't been the strongest indicator, it might turn into a strong support indicator now that the uptrend has picked up pace.
When the trend is strong, the smaller moving averages come into play. The uptrend picked up pace yesterday so the 20 SMA is doing the job today. The trend itself is another strong indicator which tells us to remain bullish on USD/JPY. So, we might go long on this pair. The pullback in USD looks almost over on other major pairs as well.