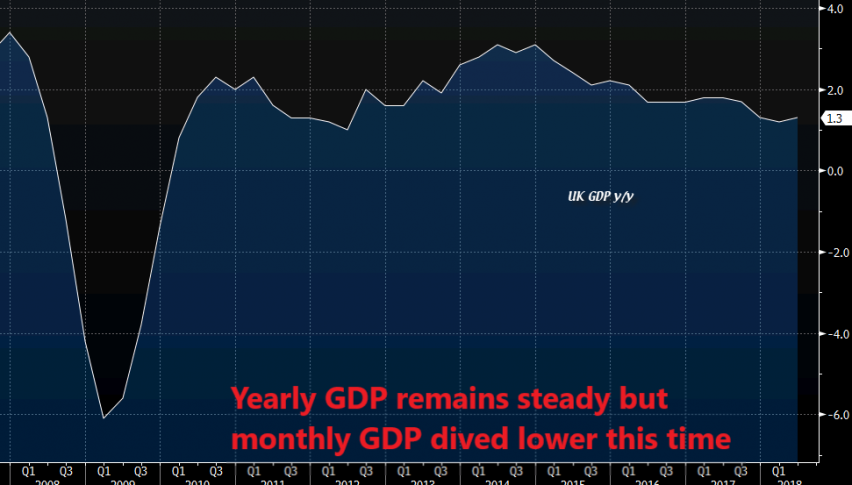 GBP Reverses Higher Despite Disappointing GDP Numbers
The UK GDP report was released earlier this morning and it leaned on the soft side. We provided live coverage for it on the economic calendar section which we have released recently. You can go and have a look at it; we are covering the Canadian unemployment rate later in a few hours.
The quarterly GDP figure came at 0.4% as expected while the previous number was revised higher to 0.2%, up from 0.1%. But, the monthly number was pretty weak. The UK economy was expected to have grown by 0.2% in Q2 which is softer than the 0.3% reading we saw in Q1, but the actual number came at 0.1%.
The yearly number came as expected at 1.3%. The quarterly and the yearly GDP figures are stable but the monthly number was pretty weak and it seems like growth is weakening and heading towards a contraction probably. Although it is too early to tell, with the Brexit deadline approaching and with the bankers still fleeing the City of London, the future doesn't look too bright.
That said, the GBP is making a turnaround. GBP/USD ignored the GDP report completely and it is now moving higher from the lows which came this morning due to some USD bids. But, I see this reverse as a good opportunity to go short on this forex pair. Once the retrace is complete I will try to short GBP/USD, although we will get back to you when we open a signal here.