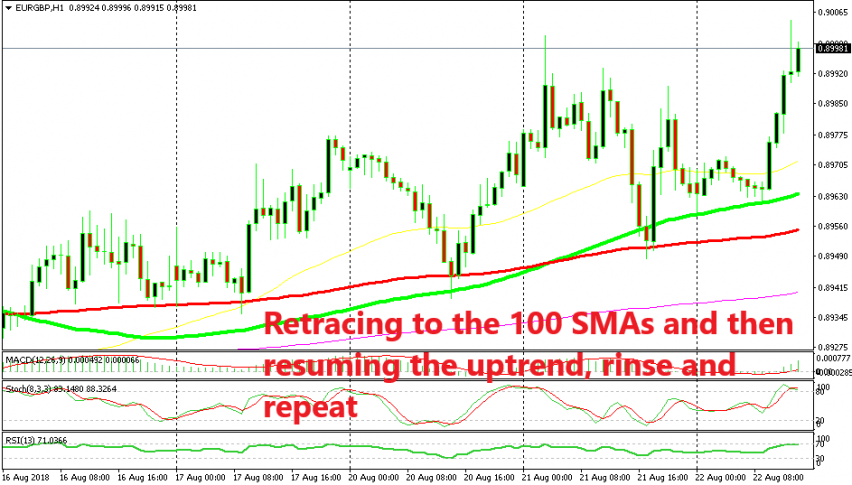 Straightforward Trading for EUR/GBP Buyers
Trading EUR/GBP has become pretty straightforward this week. This forex pair turned bullish last week after retracing down and following a bearish momentum the previous week. But this week the price action has become really predictable.
The hourly chart above shows how easy it has been to trade this pair this week. As you can see, EUR/GBP has been in an uptrend this week and the uptrend has evolved in waves, as trends usually tend to do.
This pair has retraced lower during the Asian session and during the first few hours of the European session. Then, in the US session, the retrace has ended and the price has reversed up, resuming the uptrend and stretching it further.
The 100 SMAs have provided solid support. It was the 100 smooth MA that was providing support in the previous days, while today the 100 simple MA (green) took the job and reversed the price.
We opened a buy forex signal yesterday at the 100 SMA and got our pips pretty quickly as the bullish move happened pretty fast. Although, we missed the opportunity today, so we will wait for another pullback lower to get long again on EUR/GBP.