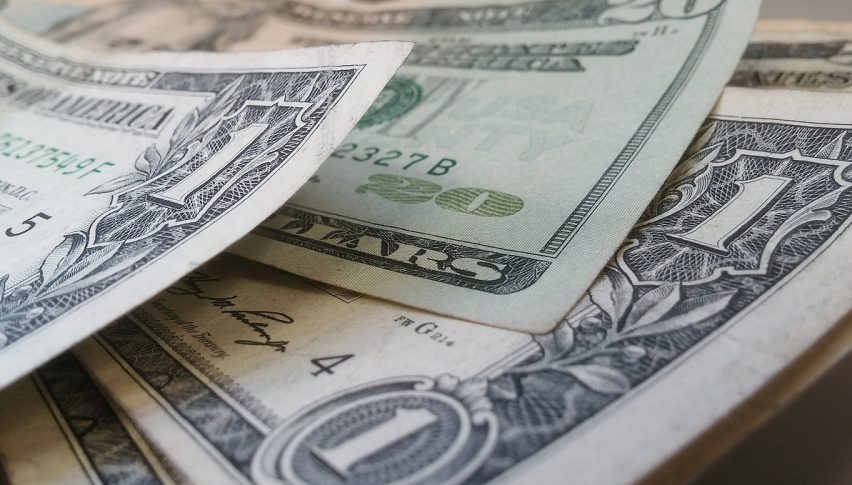 The USD Runs into Support
Posted Wednesday, August 22, 2018 by
Rowan Crosby
• 2 min read
The US market drifted lower, still falling on the back of Trump's comments earlier in the week. The DXY, in particular, continues to fade from the recent highs as the sellers are in control at the moment.
The FOMC was the major news event of the day and it really just confirmed what we already knew. The FED is on a path of tightening, however, they expect GDP to weaken in the second half of the year. And while the US economy is strong, there remain risks around the ongoing trade wars.
The US stock market, while it fell on the day and Asian markets are pointing to a lower open, is in the midst of a record bull run. The longest in the history of the stock market. And it was a point not lost on the US President, who tweeted about that very fact.
Meanwhile, Crude Oil jumped higher, after a bigger than anticipated draw in inventories. The EIA number came in at -5 million barrels which is close to what we saw with the unofficial API number. The two data sets have been quite close of recent times and I feel traders haven't been paying enough attention to the API.
Technical Outlook
The DXY fell on the day, before finding a little bit of buying interest. The interesting thing for me was that we once again tagged the exact levels we had identified the day before. Namely 95.00.
We also bounced right off the trendline which has been supporting price for a few months now.
Like I keep saying, I'm bullish on the USD and I think this is a good time to be buying the Greenback. Or at the very least, looking to short the majors against the USD. For such purposes, the AUD/USD and EUR/USD are good candidates.
The USD ended up higher after the last FED meeting, so today's FOMC minutes point to more bullish momentum for the USD
9 months ago