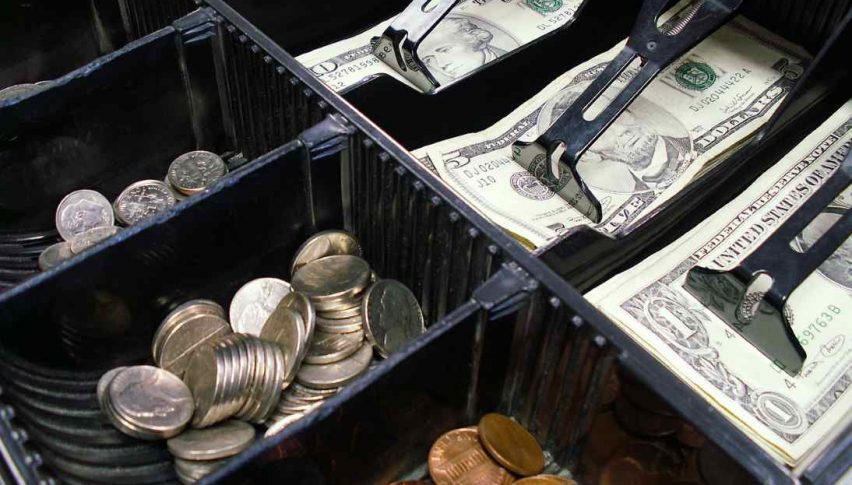 Retail Sales Disappoint, USD Index In The Green
This week has brought surprise economic metric after surprise economic metric. Today continued this trend, as U.S. Retail Sales (August) came in well off of expectations. After Thursday's low U.S. CPI number, many in the financial community suspected Retail Sales were soft. They were correct — the pre-market release came in well beneath consensus expectations.
Retail Sales Metrics
Retail Sales is a primary driver of USD valuations. Here is a quick look at today's numbers:
Event                                                                          Projected           Actual
Retail Sales (MoM, August)                                             0.4%                   0.1%
Retail Sales Except Autos (MoM, August)                    0.5%                   0.3%
Michigan Consumer Sentiment Index (Sept)               96.6                   100.8
All in all, U.S. Retail Sales (August) came in dreadfully low. Each number missed the mark considerably and was down from the previous release. Given the strong economic climate in the U.S., lagging sales are a bit of a surprise.
On the flip side, the University of Michigan Consumer Sentiment Index (Sept.) eclipsed expectations. This is a positive sign, but it does contradict the Retail Sales report. Ultimately, the reports are not having a giant impact on the Greenback. September USD Index futures are in the green for the session, rebounding from Thursday's loss.
USD Index Futures
Today looks to be the last one for the September USD Index contract. Volumes have rolled to the next front-month, with values rallying from a test of August's lows.
Overview: It will be interesting to see how this week's sub-par inflation and sales numbers ultimately impact the USD. The FED is set to raise rates in just under two weeks and the consensus assigns a 75% chance of a December rate hike. The USD appears to be positioned to rally by New Year's Eve.
However, if yesterday's CPI and today's Retail Sales readings are any indication, the situation may change dramatically by this time next month. Stay tuned.