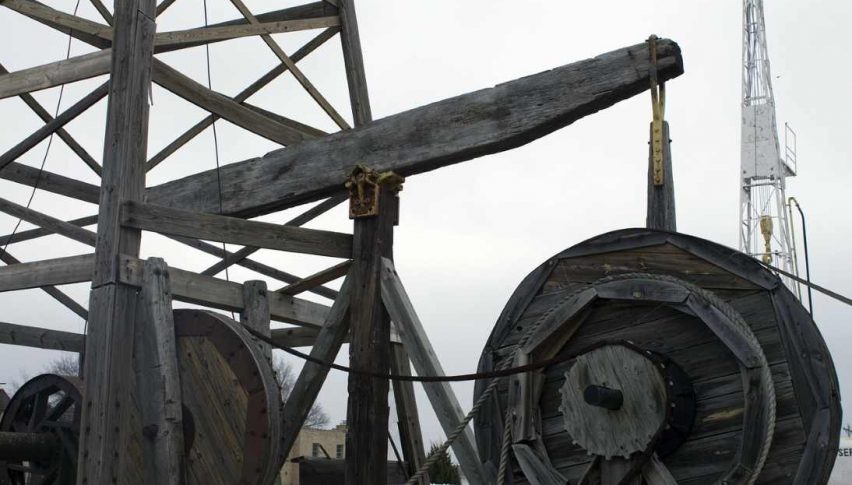 With Rollover Complete November WTI Crude Tests $70.00
Today marks the first full day of trade on the new front-month futures contract for WTI crude oil. Rollover is complete, as the November contract is now being traded nearly 4/1 over the October issue. Action has been definitively bullish throughout the session. A test of the $70.00 level for November WTI is the highlight of the trading day thus far.
As we do every Tuesday, it is time to begin evaluating the weekly inventories cycle. Things kick-off this afternoon with the release of the API stocks report. Let's take a quick look at what is expected for this week:
Event                                                      Previous      Projections
API Crude Oil Stocks                               -8.636M             NA
EIA Crude Oil Inventories                      -5.296M         -0.805M
The industry consensus is projecting that supplies are set to grow amid a weakening seasonal demand. Whether or not this notion is correct remains to be seen, but it is in line with conventional wisdom.
Reports are hitting the wires that Saudi Arabia is "fine" with global crude pricing in the $70-$80 range. Also, a resurgence of terror attacks in Libya and the impact of the Iranian supply disruption are being credited with today's rally. All in all, the news cycle has been the catalyst for the strong session for crude oil.
November WTI Crude Oil Futures
After an early rejection of downside support on the daily time frame, November WTI futures have posted almost a $1.00 gain. Intraday players have jumped on the back of institutional money, bidding this market and bringing in the October/November spread.
Here are the key levels for the remainder of the session:
Support(1): Daily SMA, $68.33

Support(2): Bollinger MP, $68.27
Overview: With today being the likely last day October WTI will see any significant volumes, there is a shot of chaotic price action as the session wears on. At press time, the November/October volume split is about 4/1. Be on the lookout for a directional move following today's API release and a possible reversal of today's bullish sentiment.